The Bank of England governor Mark Carney wants market riggers to be held personally responsible for their actions and to face up to 10 years in jail.
Carney will use his Mansion House speech tonight to say he hopes to clean up the City by extending its regime for senior managers to govern fixed income, currency and commodities (FICC) markets.
Currently it applies to only the most senior members of financial firms. Its ambit will likely be swollen from hundreds to the thousands by the inclusion of senior trading staff.
The BoE's Fair and Effective Markets Review sets out a raft of 21 recommendations, which includes extending jail sentences for serious market misconduct from 7 to 10 years.
Carney admitted a certain culpability also applied to the Bank of England itself.
He said: "The Bank of England's general approach was consistent with the attitude of FICC markets which historically relied heavily on informal codes and understandings.
"That informality was well suited to an earlier age. But as markets innovated and grew, it proved wanting."
There have already been a spate of big fines, particularly for libor rigging, but this has been accompanied by little in the way of naming and shaming -- a source of frustration among the public.
This frustration is shared by regulators and the central bank, according to the authors of Fair and Effective Markets Review (FEMR).
The review's authors said a shifting of responsibility was something that had happened in market rigging investigations. Data and surveillance has also been a big issue.
The review promises not to be a "fig leaf" and will pinpoint who is responsible for wrongdoing.
However, the new rules will only apply civil penalties, meaning criminal enforcement will not be levelled at bosses who allowed this to happen on their watch. Senior managers who were to take part in the actual rigging infringement would face criminal prosecution but this would not apply for simply allowing it to happen.
In such a situation, it being a certified system, they would likely be banned from working in that role.
The senior managers regime is to be introduced from March next year and it will be extended to FICC markets from the same time.
Its effectiveness will be assessed a year down the line, said the reviews authors.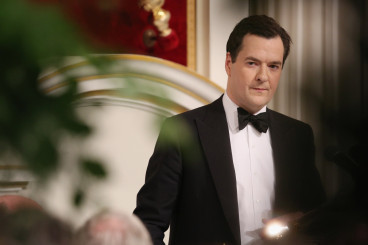 Chancellor George Osborne, who is speaking alongside Carney, tonight, will say: "The public rightly asks why it is after so many scandals, and such cost to the country, so few individuals have faced punishment in the courts.
"The governor and I agree: individuals who fraudulently manipulate markets and commit financial crime should be treated like the criminals they are -- and they will be.
"For let us be clear: there is no trade-off between high standards of conduct and competitiveness. Far from it. Implementing the reforms set out in this review will ensure trust in our markets."
Carney will point out that mistrust between market participants has raised borrowing costs and reduced credit availability. He prefers a system whereby markets that don't collapse when there is a shock from abroad, he will say.
"I believe everyone in this room would agree: we need real markets for sustained prosperity. Not markets where transactions occur in chat rooms. Not markets where no one appears accountable for anything"