Caroline Lucas: Greens consider case-by-case deal with Labour minority government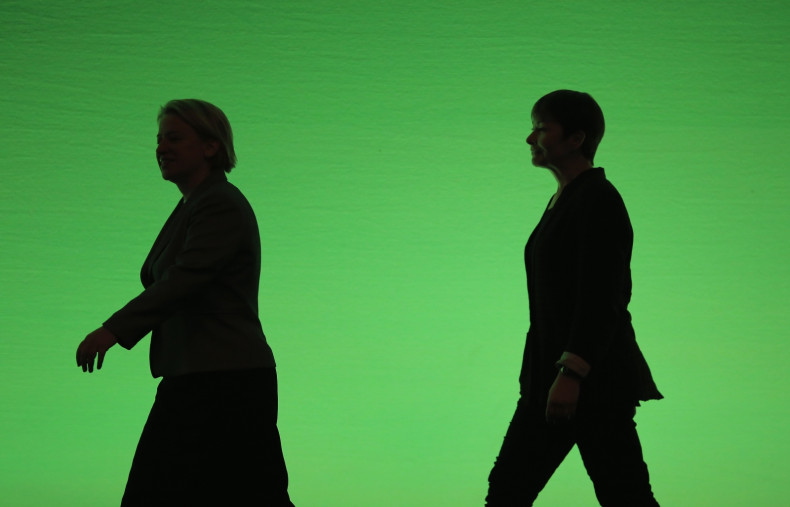 The Green Party would support a Labour minority government in Westminster on a case-by-case deal, Caroline Lucas has revealed.
The former Green leader, who won the Brighton Pavilion seat in 2010, said the confidence and supply agreement would come about if Ed Miliband's party made some concessions on key areas like the NHS and the UK's nuclear missile defence system, Trident.
"All of the polls indicate that no one single party is likely to win overall control, which means that the role of smaller parties will be more important than ever," she said.
"We've ruled out any kind of support to a Conservative government but we would look at supporting a minority Labour government on a case-by-case basis.
"That would give us a real opportunity to push Labour on the policies that we know the public wants and which are at the heart of our manifesto, whether that's scrapping nuclear weapons or reversing the privatisation in the NHS.
"We have the vision of a fairer, greener world and we have the practical policies to achieve it."
Lucas made the comments alongside new Green leader Natalie Bennett as the pair launched their party's general election manifesto in east London.
The policy document outlined that a Green government would introduce a so called "Wealth Tax" on the top 1%, a "Robin Hood Tax" on the banks and crackdown on tax dodging to raise £75bn ($109bn) a year by 2019.
The party also pledge to "take back our health service" by reversing the "creeping privatisation" of the NHS by hiking health spending by £12bn a year.
"Austerity has failed and we need a peaceful political revolution to get rid of it. Our manifesto is an unashamedly bold plan to create a more equal, more democratic society while healing the planet from the effects of an unstable, unsustainable economy," Bennett declared.
"This manifesto presents the Green Party's genuine alternative to our tired, business-as-usual politics. We desperately need a more equal society and the policies we announce today pave the way towards a brighter, fairer future for all."
The Greens have slipped in the polls since mid-February and, with just weeks to go before the election on 7 May, they are polling 6% in the latest survey from YouGov.
With the data inputted into Electoral Calculus, it predicted that Lucas is set to win her Brighton seat back at the election.
Likewise, a December poll of the constituency by Lord Ashcroft gave the Greens a 10 point lead over Labour (38% vs 28%).