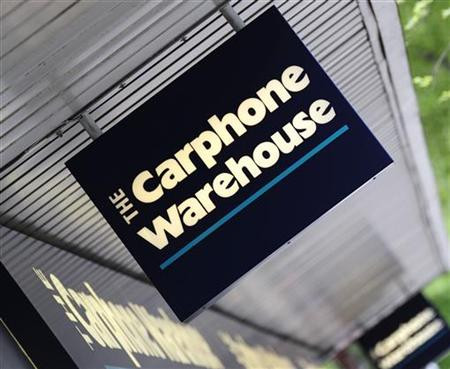 Shares in Carphone Warehouse were up after the group more than trebled its post-tax profit in the half year period ended 30 September.
Revenue was flat on the same period last year at three million pounds, despite this post-tax profit rose from seven million pounds to £25 million.
The group's Best Buy Europe business saw revenue rise from £15 million to £19 million. Meanwhile the group's Virgin Mobile France division went from a loss of seven million pounds last year to a profit of six million pounds.
Carphone Warehouse said that it intended to initiate a regular dividend policy, with the target of a final dividend for 2010-11 of around 4.5 pence per share.
Roger Taylor, CEO of Carphone Warehouse, said, "We have delivered a strong first half with good performances across all our businesses, and we are raising our guidance for the full year.
"A key growth driver is the increasing popularity of smartphones and customers' growing interest in the 'Connected World', coupled with their recognition of our heritage of expertise and independent advice in explaining complex technologies. In the US, Best Buy Mobile is performing even better than we had expected with Best Buy Mobile's US market share now around 5%, compared to around 1% when the venture started in 2006.
"Customer response to our first five Best Buy branded 'Big Box' stores has been overwhelmingly positive, with the sixth store opening in Derby today. With yesterday's launch of its transactional website, Best Buy gains national reach and is able to compete as a truly multi-channel retailer.
"In Virgin Mobile France, we have focused on the integration of Tele2, which is now broadly complete. In the second half, this business will turn its attention back to growing customer numbers.
"Reflecting our confidence in the future and our strong cash position, we wish to introduce a progressive dividend policy, commencing with a final dividend for the current financial year."
By 14:30 shares in Carphone Warehouse were up 7.79 per cent to 332.00 pence per share.