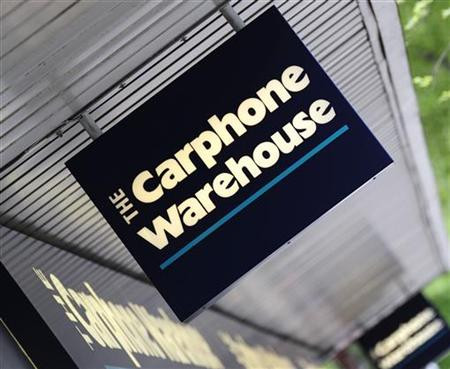 Shares in Carphone Warehouse were up in morning trading after the retailer reported a strong rise in earnings in the full year ended 31 March.
EBIT in the period was reported as rising 67 per cent to £63.3 million, prompting the company to recommend an inaugural dividend of 5.0 pence per share.
Roger Taylor, CEO of Carphone Warehouse, commented, "This has been a year of considerable success for the Group, during which our businesses have made impressive progress. As a result, we ended the year with Group Headline earnings per share of 15.0p (2010: 8.3p) and a strong balance sheet with over £156m of funds and loan assets. The Group is well positioned to maintain this momentum, despite the tough economic environment. This combination of financial strength and positive outlook lies behind the inauguration of our progressive dividend policy, with a dividend for the year ended 31 March 2011 of 5.0p."
By 10:05 shares in Carphone Warehouse were up 0.75 per cent to 401.50 pence per share.