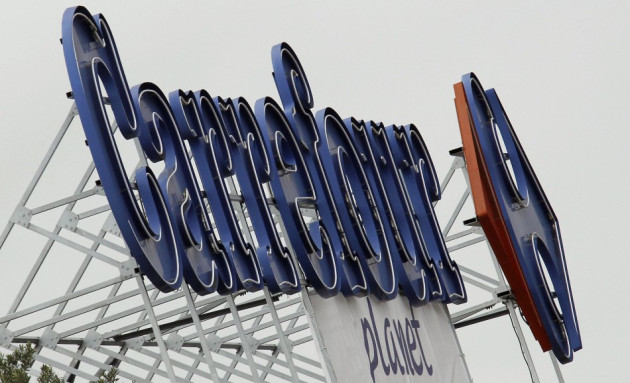 Carrefour has reported a 1.5 percent increase in first-quarter sales despite a difficult European trading environment.
The international hypermarket chain, the world's second largest retailer, reported revenue of €22.5bn (£18.5bn), as an increase in sales in Latin America helped counterbalance continued decline in Europe.
Like-for-like sales in France dropped by 3.1 percent, excluding petrol, with a 2.4 percent decrease in the average spending basket.
The company claimed the sales drop reflected "the tougher trading environment that hit non-food sales and the anticipated short-term initial effects of our action plan in France [cutting prices and promotions]".
Sales in Europe dropped by 2.7 percent, while the company noted further deterioration in Greece brought about by strict austerity measures.
Latin America saw an 8.6 percent like-for-like sales increase, with strong growth in the Atacadão hypermarket chain. The company claimed that expansion caused a 1.4 percent sales increase.
Asian sales dipped by 4.3 percent on a like-for-like basis, which the company claimed was caused by the Chinese New Year and continued weakness in non-food sales, alongside legislation restricting price markdowns.
"Carrefour registered slightly higher reported sales in the first quarter, supported by continued growth in emerging markets," Lars Olofsson, chairman and CEO of Carrefour, said in a company statement.
"In France, our sales performance reflects the new commercial mix that we are implementing to regain consistent price competitiveness.
"Southern Europe's performance continued to be impacted by lower non-food spending, but this was largely offset by a very satisfying performance in Latin America, particularly in Brazil.
"The trends we observed this quarter and the persistently difficult trading environment confirm our determination to pursue the execution of our reset plan in France, focus on cash and cost efficiency, further extend our Carrefour-branded product offer and continue expanding in emerging markets."
James Grzinic, an analyst at Jeffries in London, told clients that Carrefour's group sales growth was lacklustre and recommended holding the stock, Bloomberg reported.
Carrefour's shares saw an increase to as much as 16.58 Euros following the announcement, declioning to €16.20 by 11.30am in Paris, giving the company a market value of €10.9bn (£8.98bn).