More cases of whale entanglements have been reported in 2016 off the west coast of the US than any other year since records began in 1982. In total, 71 cases were documented, including four blue whales.
In commercial fishing, nets and ropes are used by fishermen to harvest their catch. However, in the process, whales and other cetaceans can become tangled in the gear.
These entanglements can have devastating consequences for these species. The trapped animals may drown and die quickly, but they may live on for weeks with the gear tight around them, causing dehydration, infected wounds, breathing problems and often ending in death.
For more than thirty years, the US National Oceanic and Atmospheric Administration (NOAA) has recorded cases of whale entanglement.
They say that the boom in the number of entanglement cases over the past year may be due to a number of factors, including changes in whale abundance and distribution, shifting patterns in human activities like fishing, and increased public reporting.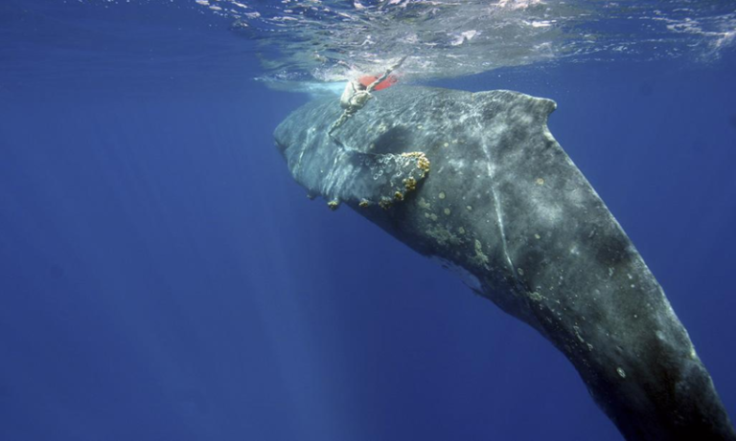 Humpback whales are disproportionately victims of entanglements compared to other species of whales. Out of the 71 cases documented in 2016, 42 were humpbacks. However, four of the entangled animals were blue whales - a species which is listed as endangered on the IUCN red list of threatened species.
In the US, state governments have to manage the fisheries that are threatening whales and they can decide on the course of actions they need to take. However, federal laws are supposed to protect threatened marine mammals like the blue whale.
Looking at the gear involved in the entanglement cases, NOAA experts were able to link 29 of them to both state and federally managed fisheries off the coasts of Washington, Oregon, and California. This suggests there is still a long way to go before good practices and fishing regulations are implemented by everyone.
Catherine Kilduff, a senior attorney at the Center for Biological Diversity told environmental news website Mongabay how important it was to take action.
"Whales are important for healthy oceans. The humpback and blue whales are endangered, meaning they are at risk of extinction. If we lose those species, then our ocean won't function like it used to. The public values California's healthy oceans for all types of reasons – recreation, seafood, even clean air – and whales are a part of what makes a healthy ocean," Kilduff said.