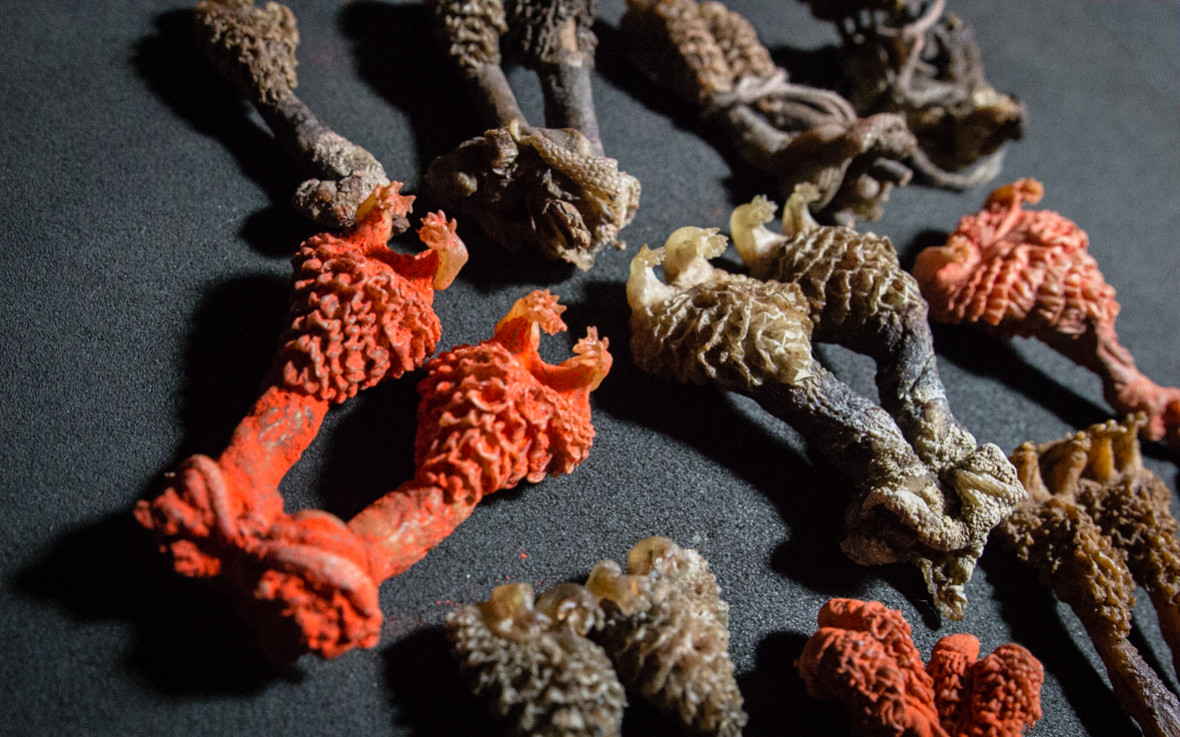 The genitals of protected monitor lizards are being illegally sold online by retailers including Amazon, Ebay and Etsy, an investigation by World Animal Protection has revealed.
The double-headed 'hemipenis' of the monitor lizard bears a resemblance to a rare dried plant root. The root – known as hatha jodhi, meaning hands joined in a prayer – is used in Hindu religious ceremonies. The root is sought after as it is traditionally believed to bring good luck to the owner.
However, the plant is rare and sellers have instead been poaching Bengal and yellow monitor lizards in India for their penises to sell under the guise of hatha jodhi instead.
The value for hatha jodhi is between £5 and £50 (410 to 4,100 Indian rupees) in street markets in India. However, when sold online, dried lizard penises have been fetching up to £200, World Animal Protection head scientist Neil D'Cruze told IBTimes UK.
The investigation was carried out after Indian wildlife authorities seized a cache of dried penises being sold as the plant root from Bhuvaneshwar, the capital of the eastern state of Odisha. Further raids have been carried out in Andhra Pradesh, Madhya Pradesh, Gujarat and Rajasthan.
Following these raids, further research at street markets by D'Cruze, a reptile biologist by training, found more examples of lizard penis being sold as hatha jodhi.
"We first came across evidence of the lizard bodyparts being sold as hatha jodhi in spiritual stores in India just before Christmas. Our question was, how widespread is this trade?" D'Cruze said.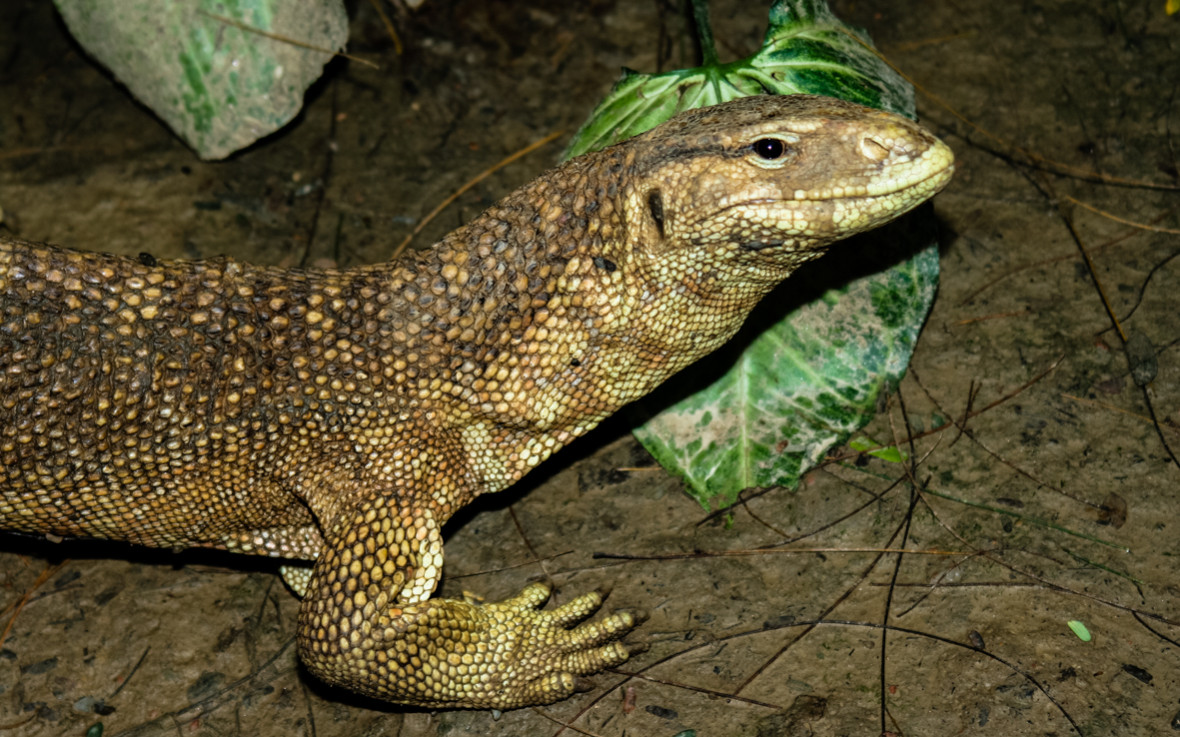 Tip of the iceberg
On return to the UK, D'Cruze searched major online retailers websites for hatha jodhi root. He found from visual identification that sellers including Amazon, Ebay, Etsy, Snapdeal and Alibaba were hosting sellers of lizard penises as hatha jodhi root.
Monitor lizards
The Bengal monitor lizard is commonly seen in river valleys in eastern Iran, Afghanistan, India, Nepal, Sri Lanka, Bangladesh and Burma.
Yellow monitor lizards prefer wetter areas and are mostly found near the edge of forests and near to human settlements, making them more vulnerable to poaching.
They are commonly found in the flood plains of the Indus, Ganges and Brahmaputra rivers of India, Pakistan, Nepal and Bangladesh.
"In terms of images online, it's very clear that these aren't plant roots," D'Cruze said. "We found ones that definitely looked fake and bought them."
Although the figures are hard to calculate exactly as it is not clear how many products each seller has available, D'Cruze estimates that online trade in fake hatha jodhi root is in the region of £50,000 to £100,000. This could be "the tip of the iceberg", he said, as only the most obvious fake pictures were investigated.
"This could be further pushing monitor lizards towards extinction. There's also no doubt that the animals go through a huge amount of suffering when they are poached and killed."
D'Cruze worked with scientists at Manchester Metropolitan University in the UK to acquire and test some of the items being sold as hatha jodhi online. Earlier DNA analysis carried out by Indian authorities showed that the penises of Bengal and yellow monitor lizards were among the purchases. Both species are protected under Indian and international law, and are mostly found in Asia.
The additional investigations at Manchester identified that several of the items bought were neither hatha jodhi root nor lizard penises, but moulds of lizard penises in plastic, as a way to maximise the seller's returns on the fake goods, D'Cruze said.
World Animal Protection said that the online retailers it contacted told them that they would investigate the issue. D'Cruze said he was confident the sites would be able to work quickly to remove the illegal items.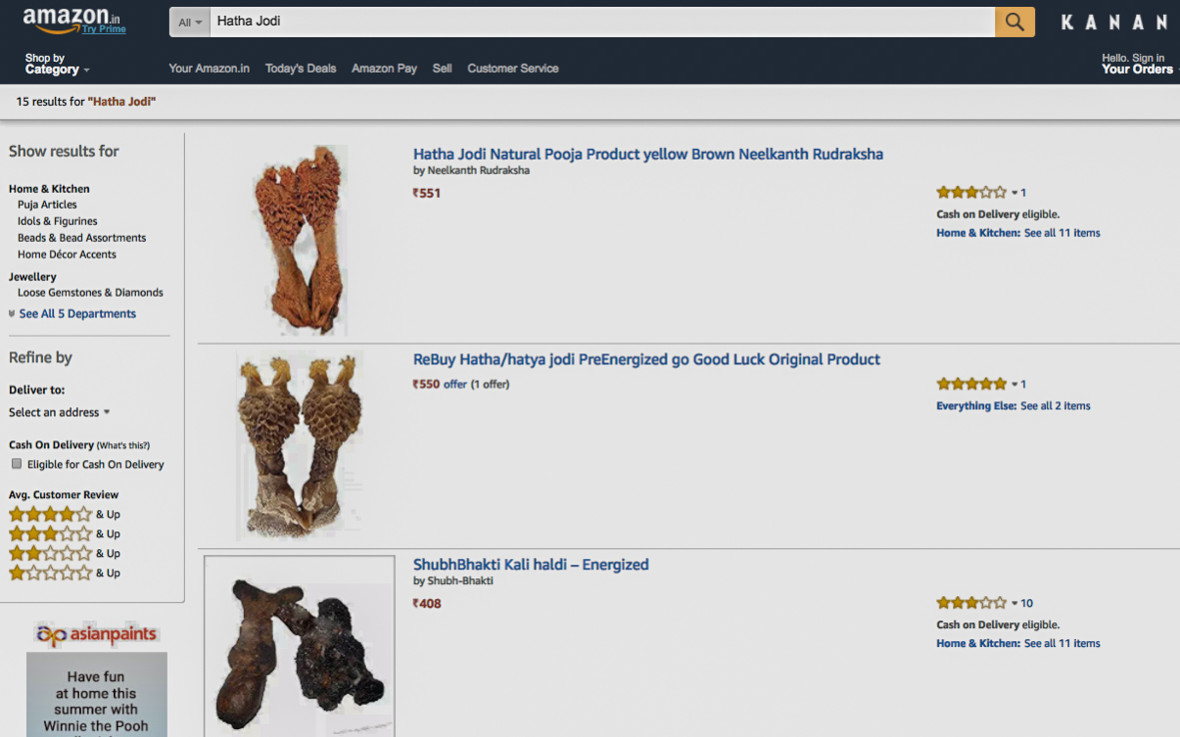 "There's an easy way to circumvent these problems," D'Cruze said. "Simply don't sell hatha jodhi, Don't allow it because that's the only way you can be 100% sure that the item coming through isn't a bodypart of a protected species of lizard."
An Etsy spokesperson responded to IBTimes UK's enquiry saying: "Etsy does not allow items or listings that promote or support sale of products made from endangered or threatened animals. ... We also do not condone or accept profiting off wildlife on the breach of extinction."
The site added that it welcomed reports by members to flag up fake or illegal goods.
Amazon has requested data from World Animal Protection to look into the claims. Alibaba and Snapdeal had not responded to a request for comment by the time this article was published.
UPDATE
Ebay has responded, saying that it does not allow sale of banned animal body parts. A spokesperson said: "We have listing restrictions in place, and our teams also conduct regular sweeps of the site and remove any listings that contravene our policies. We have good relationships with animal protection charities and always remove items if notified of any wrongdoing."