Catalan independence is peaceful, popular and national — which is why the Spanish state hates it
Spain is a political and social shambles and its leaders have made it that way.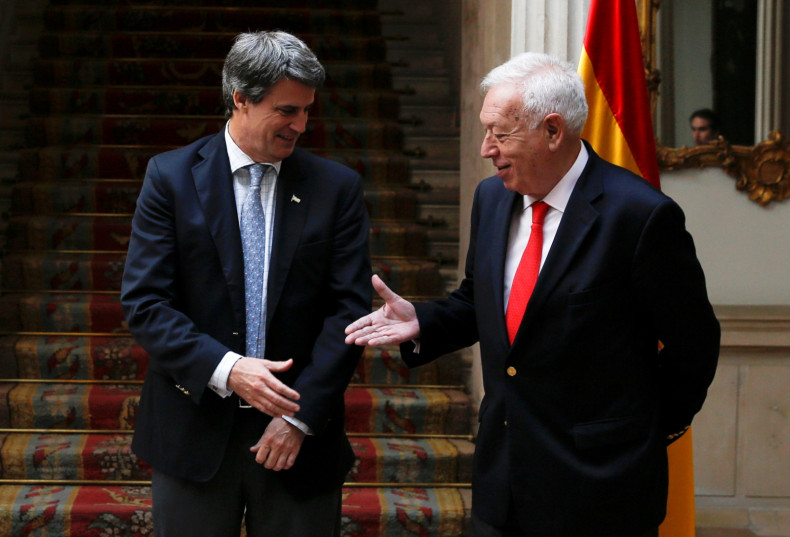 Spain's Minister of Foreign Affairs, José Manuel García Margallo, said on the eve of Catalonia's National Day that one can get over crises, that one can get over a terrorist attack, but that the one thing that's really irreversible is the dissolution of Spain.
I'm not sure if he was expressing a fear, an opinion, or both, but what is certain is that the thing that is tearing Spain apart is that the country can't get over ministers like him in government.
And like him, just in this last government, there are many. From José Manuel Soria to Miguel Arias Cañete, not to mention the minister of education Íñigo Méndez de Vigo, whose qualities remain elusive but whose failures match those of a school system that is dragging Spain down. Not to mention Jose Ignacio Wert, his predecessor, or Pedro de Morenés or Jorge Fernández Díaz.
Yet Spain would no doubt vote for them and politicians of a similar ilk tomorrow if an election was to be held.
It's also impossible to get over the cynicism with which they treat the country's recent history. You can get over a terrorist attack, he says. That's why, as journalists, we've had to spend the last 40 years beginning every article with a condemnation of terrorism and editing entire paragraphs so that no one was offended.
With a tip of the hat to the architect of the Spanish Inquisition, Tomás de Torquemada, they passed the Law of Political Parties tailor-made so they could prohibit any echo remotely related to ETA.
You can walk away from a terrorist attack, he says. Well, it depends. I understand that the minister meant that the state would open its doors and offices the following morning — but must he also mean that fear of both ETA and Islamic groups have been useful in securing obedience to the state?
And what about Catalan independence? For the first time, ministers find themselves confronting a peaceful, popular and—what gets under their skin the most—a national movement.
In principle, they have nothing to worry about. They have an impenetrable absolute majority in their favour along with the state's institutions and non-separated powers.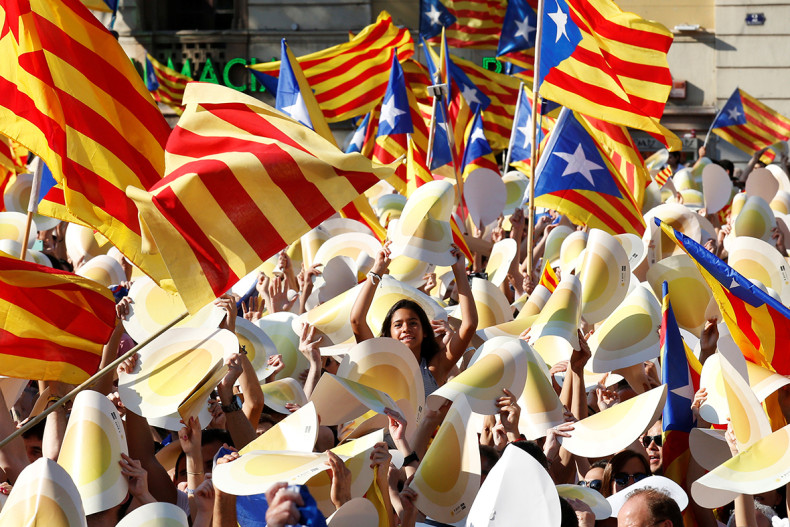 Meanwhile folks in the Basque Country are quite domesticated these days. The Basque Economic Agreement keeps them happy, and while Podemos may have got them excited, at the first possibility that the left-wing party might touch power they parked their promise of a referendum on Basque independence.
It is not clear that Spain will get over Catalan independence. The country has not had a government for a year. We've had two elections and we're on our way to the third one if Pedro Sánchez decides not to forfeit the little dignity that remains of the PSOE by enabling a PP government.
The problem is that for a long time now Spain can't get over itself.
We've been hampered for years thanks to one of the most agreed-upon and repeated lies in our history, that as long as there was no violence, anything could be discussed. Every Spanish government has fallen because of its own lies, the current one can't even form because they are so egregious.
The problem is not whether Spain can get over a terrorist attack. The problem is that for a long time now Spain can't get over itself. Instead of taking advantage of its diversity, its required homework after the Francoist era, it has spent its time prolonging some of the worst characteristics of the regime. It has lost influence on the international stage, its schools are failing and it is drifting further and further away from a pluralist state.
Indeed, the only ones who seem to truly wish to get over Spain are the hundreds of thousands of Catalans who take to the streets. Even if it hurts the ministers so much.
---
Francesc Serés is a Catalan journalist, author and columnist. A version of this article was originally published in El País on September 15, 2016.
---