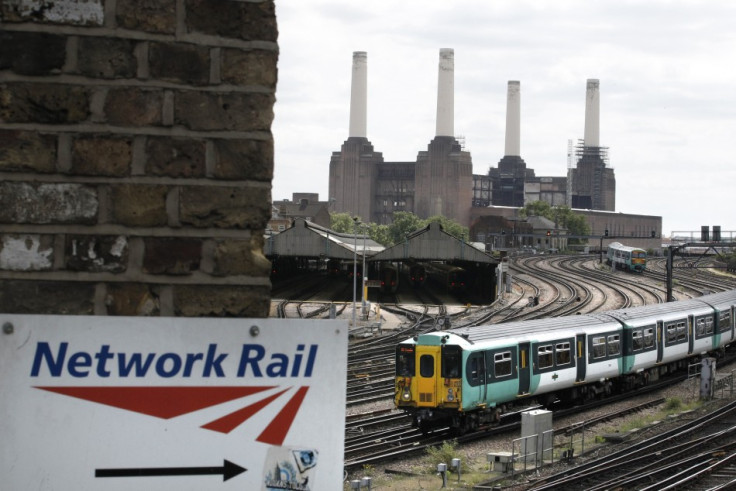 Britain's government must lure investors to large infrastructure projects to get the economy moving again, according to one of the country's most influential business groups, and help mend the broken rail, road and air networks.
A serious collapse in infrastructure output helped drag the UK back into recession in the first quarter of the year, as investors shy away because of risky credit ratings attached to many of the projects.
"Infrastructure spending offers the UK the elusive growth boost we are all seeking," John Cridland, director-general of the Confederation of British Industry (CBI), said launching the report called An Offer They Shouldn't Refuse: Attracting Investment to UK Infrastructure.
"Business has been disappointed that we haven't made more headway in the past six months, and hopes that this report will act as a catalyst."
Output from infrastructure projects plunged by 15.9 percent in the first quarter of 2012, dragging overall GDP output for the same period down to a -0.3 percent contraction.
As a way of tempting investors to new projects, the CBI argues that the government must offer to underwrite them in order to boost creditworthiness and so they pose less of a risk to potential backers.
CBI also suggests extending capital allowances to cover all infrastructure projects, as well as further time-limited tax breaks for pension funds that choose to invest in them.
The business group highlights several major multi-billion UK infrastructure projects that the government has commissioned, but still require investment.
This includes the controversial High Speed 2 rail link from London to Birmingham, given the green light by transport secretary Justine Greening in January.
Government austerity, which the Conservative-Liberal Democrat coalition is unshakably committed to, means there is no room for public investment in infrastructure projects and so the only hope is with the private sector.
"With banks and institutional investors, including pension funds, working together to find new ways to fund infrastructure development, the government must play its part by removing hurdles, and acting in a more commercial, investment-savvy way," Cridland said.
"An attractive, professional one-stop shop window for investors must be the right way forward."