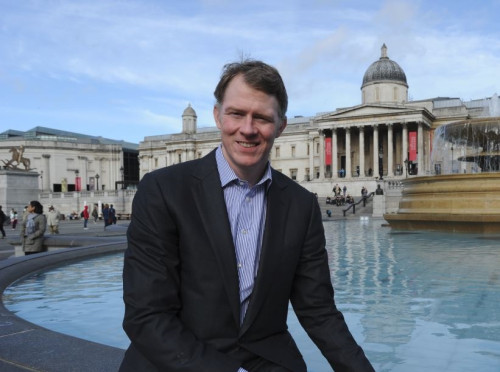 Leaders of big businesses must act less like dictators who know all the answers if they are to success in the rapidly changing world of work, according to the boss of consultancy giant CEB.
The evolution of technology in the workplace has put a whole new realms of information, data, contacts and tools at employees' hands.
This means they can gather insights and intelligence that their bosses do not have from hundreds of people both inside and outside of the business, a significant shift from how firms traditionally worked.
As a result, many employees can now make better informed decisions than those higher up the chain.
"I have an awful lot of freedom to go source information and insight. My boss has to facilitate that as opposed to just giving me the right answer," Tom Monahan, chief executive and chairman of CEB, told IBTimes UK.
"The odds that one single boss is going to be smarter than 15 of my colleagues are pretty low. Or for that matter, hundreds of my friends.
"Even if the boss were that smart, I don't think your average employee would believe it. So the boss has to become much more of a facilitator of where to look for information, how to gather information, how to problem solve, etc, as opposed to simply supplying direction.
"So they have to be much more of a facilitator and much less of a dictator. If you think of how much information I have coming to me in my job and what a small portion of that comes from my boss, it's pretty hard for them to be a dictator."
Monahan also said that talent retention and succession management is the biggest issue many businesses are facing.
Businesses must first work out what skills they need in the future. Then they should identify their future leaders using three central measurements.
First is current performance, as in are they good at their job. Second is potential, as in they have skills and ability to be developed. And third is ambition – do they want to climb the ranks and succeed in their careers?
"Once you've identified them, you then have the tricky situation in that often many of your future leaders are managed by people who are not high potential themselves," said Monahan.
"So you've got a challenging situation where the best and brightest in the future are often managed by people who themselves have perhaps stalled in their career or are not particularly ambitious or high potential themselves.
"So you have a challenge as an organisation for creating first the opportunity within the organisation and making sure your highest potential leaders know of the range of opportunities they have; and then second, making sure that you can manage them and reach them through means other than just their manager.
"If you leave your high potential individuals and their careers to the designs of their current manager, that's a pretty important corporate resourc3e that's going to go substantially undermanaged."
Monahan also said there is significant shortage of people with analytical skills who can interpret masses of data and draw insightful conclusions from it.
CEB is a membership-based business consultancy with 4,000 employees across the world. It works with clients to build tools, data sets and other intellectual property that help them run their firms. It has worked with 85% of the firms on the Fortune 500 and 80% of those on the FTSE 100.