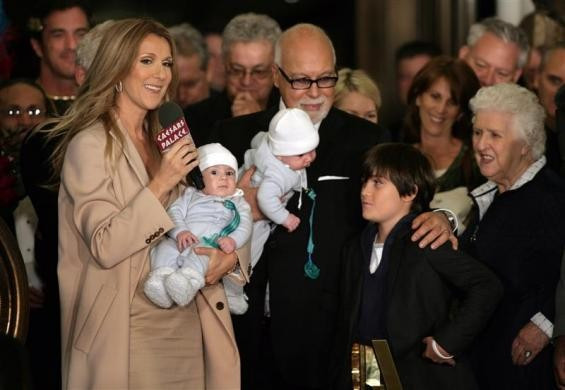 Music legend Céline Dion has postponed her Las Vegas residency and cancelled her Asia tour to care for her husband as he battles cancer.
The 46 year-old star had been scheduled to play a string of dates across Asia in November, which included concerts in Tokyo and Manila.
In a statement to People magazine, she revealed that she had halted all show business activity indefinitely to focus on her family as a result of her partner René Angélil's ailing health.
"I want to devote every ounce of my strength and energy to my husband's healing, and to do so, it's important for me to dedicate this time to him and to our children," Dion said.
"I also want to apologize to all my fans everywhere, for inconveniencing them, and I thank them so much for their love and support."
"Celine and family have requested that their privacy be respected at this time," a post on the singer's Facebook page added.
In December 2013, Angelil, 72, had a cancerous tumour removed from his throat. The couple previously admitted that they had struggled with the "day-to-day challenges of fighting this disease while trying to juggle a very active show business schedule, and raise their three young children."
Dion first met Canadian singer Angélil in 1981, when she was 12 and he was 38. They went on to marry in 1994 and have three children together.
In June, Angélil stepped down as her manager after holding the position for over 30 years.