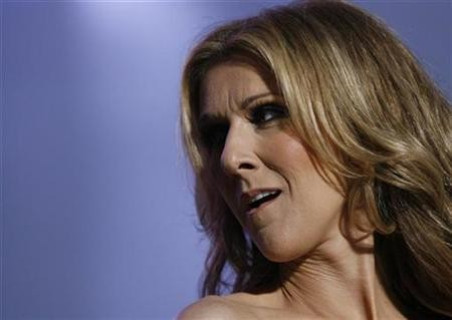 Canadian singer Celine Dion has become the latest victim of celebrity death hoax.
According to 7News, false reports about the singer's death started spreading across Facebook through an app that uses logos from well-known news outlets, provoking users to click. While one report claimed death in a car crash another reported a plane crash.
The 45-year-old Grammy-winning singer expressed her anger over the fake death reports that circulated online.
"Sometimes it's freaky because I have to call my family about it. I was celebrating the birthday of my twins in Montreal and I was getting these phone calls saying there was stuff on Facebook that I was dead," she told Digital Spy, "The thing that worries me is my mum. It makes me a little mad - she's 86 years old and if I'm not on the phone telling her I'm OK four seconds after it's on the news… it doesn't matter what they say, it's the impact it has on your family."
The My Heart will Go On singer said that such reports make her "stay away from that side of things even more", before adding, "But I'm glad I'm not dead!"
The list of celebrities affected by similar hoaxes is growing all the time, and includes Oscar-winning actors Morgan Freeman and Reese Witherspoon, comedian Bill Cosby, Robert Pattinson, Denzel Washington, Adele, Justin Bieber and Lady Gaga.
In June, Hollywood and kung fu legend Jackie Chan had himself has taken to social media to prove that he is alive and still kicking.
"Hi everybody! Yesterday, I got on a 3am flight from India to Beijing. I didn't get a chance to sleep and even had to clean my house when I got home. Today, everybody called to congratulate me on my rumored engagement. Afterward, everybody called me to see if I was alive. If I died, I would probably tell the world! I took a photo with today's date, just in case you don't believe me! However, thank you all for your concern. Kiss kiss and love you all!: he wrote on Facebook, "P.S. My dog is healthy, just like me! He doesn't need surgery! By the way, my dogs are golden retrievers, not Labradors."