Brendan Rodgers has supplied a light-hearted take on how Celtic ensured striker Moussa Dembele remained out of the clutches of Chelsea on deadline day. The highly-rated Frenchman was linked with a big-money move to Stamford Bridge throughout the final hours of the January window, with The Telegraph suggesting that the Premier League leaders were quoted a price of £40m ($50.2m).
In true deadline day fashion, panic initially began to spread north of the border when a picture circulated on social media that appeared to show Dembele on a flight from Glasgow to London. However, it was quickly established that the 20-year-old, who has scored 20 goals in 38 total appearances since joining Celtic from Fulham for a compensatory fee of approximately £500,000 last summer, was travelling south not to complete any last-gasp transfer – but rather to consult with a specialist regarding a knee injury.
"It was incredibly ironic that the story broke and our medical team had planned a trip for him actually in Chelsea," Bhoys boss Rodgers told the BBC following a 1-0 home defeat of Aberdeen that extended his side's formidable winning streak to 28 league matches and saw them move 25 points clear of Old Firm rivals Rangers. "I just said to the medical team: 'Make sure he comes back on the plane'."
Joking with STV, he added: "We had to make sure the physio didn't lose sight of him down there...So I said to Tim [Williamson], be like Franco Baresi and just stay tight to him. But he was happy to come back. He is loving it here. He got some fluid out of his knee, he has had a good reaction to it, so we will see how he is for the weekend."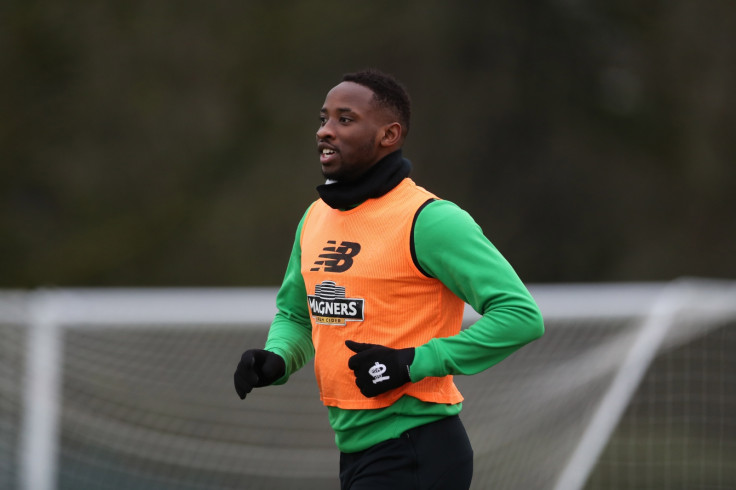 Rodgers also reiterated his desire to extend Craig Gordon's contract, declaring "that will be our most important signing once it is all done". Like teammate Dembele, the experienced Scotland international also attracted attention from Chelsea in the days before the deadline as Antonio Conte searched for a new back-up to Thibaut Courtois that would have allowed current second-choice goalkeeper Asmir Begovic to seek more regular first-team football at Bournemouth.
Such a move never came to fruition despite a pair of bids totalling £4m and Rodgers admits that the speculation likely proved stressful for his usually laid-back number one.