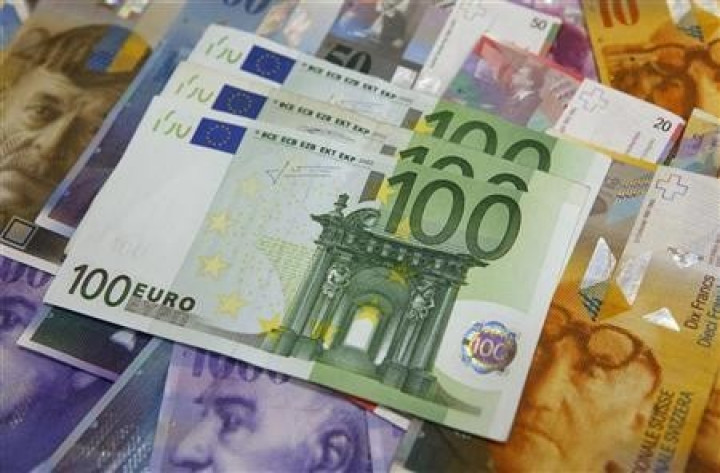 Next week, attention will be on European Central Bank president Mario Draghi and Reserve Bank of Australia governor Glenn Stevens, while the central banks of Israel, Hungary, Czech Republic and Turkey are also poised to make rate changes.
The announcements follow the US Federal Reserve's 17 September announcement that it will hold interest rates for the foreseeable future.
Draghi will speak on Monday at 1pm (UTC) and Stevens on Thursday at 2.30am (UTC).
Draghi's address will be important for the euro, which is at a new 14-week low.
The Reserve Bank of Australia minutes from 16 September show that the central bank is still concerned about the slack in the labour market and the strength of the Australian dollar. It reiterated its stance that the prudent course for Australia is to keep interest rates stable for some time.
But there were three positive developments: Australia's second quarter GDP growth rate came in higher than expected, and unemployment rate fell to 6.1% from 6.4% in July. On top of that, the sharp rally in the US dollar has led to a 4.5% fall in the Australian dollar.
These developments could prompt Stevens to decide the current Australian/US dollar exchange rate is comfortable, and to leave interest rates alone.
Rate Decisions
The Bank of Israel (BoI) had cut its main policy rate unexpectedly by 0.5% in its August review.
As BoI's rate is currently 0.25%, analysts do not expect another reduction, but are waiting for cues as to how long the bank will keep the interest rate at this low level.
Hungary's central bank – Magyar Nemzeti Bank – will announce its new interest rates on 23 September. Its counterparts in the Czech Republic (Czech National Bank) and Turkey (Central Bank of the Republic of Turkey) will make their announcements on 25 September.
Hungary has been cutting rates, but left its main rate at 2.1% in its August review. The last time it cut its rate was in July.
Turkey's central bank has been reducing rates since May. It left its one-week repo rate unchanged at 8.25% on 27 August, but slashed the overnight lending rate by 0.75% to 11.25%.
Turkey also reduced the borrowing rate for primary dealers by the same amount, to 10.75%.
Given the troublesome Russia-Ukraine relations which have significantly hit Turkey's trades, its central bank's stance on inflation and growth stimulus will be watched.
The market doesn't expect the Czech National Bank to make any changes to its main rate of 0.5% on Thursday.