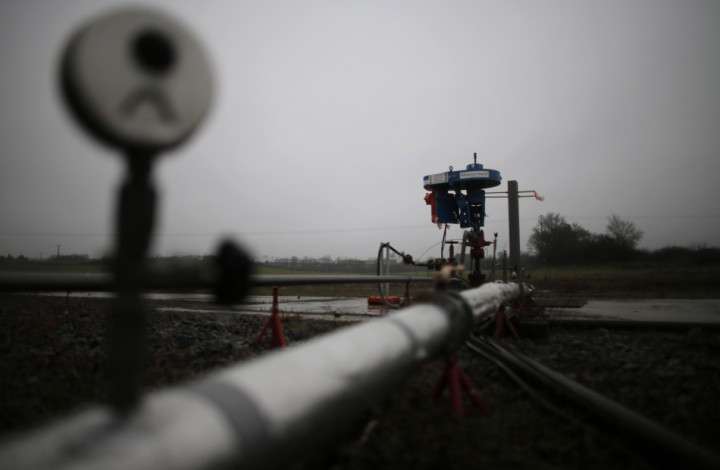 Centrica, the parent company of British Gas, has bought a 25% stake in a shale gas exploration licence owned by Cuadrilla for £40m.
The Bowland licence is for shale gas exploration in Lancashire, England, for an area Cuadrilla says could hold as much as 200 trillion cubic feet (tcf) of the resource, which is extracted through the controversial fracking process.
Energy giant Centrica said further to the £40m it would also shell out up to £60m in exploration and appraisal costs. Rumours of the deal between Centrica and Cuadrilla, which is part-owned by Australian firm AJ Lucas, emerged in early June.
Britain's shale gas resources are not fully understood yet and a British Geological Survey is underway to determine just how much lies beneath the land and shores. Some early estimates say there is potentially enough, if it can be extracted, to supply the UK's gas for as long as a century.
"With North Sea gas reserves declining and the UK becoming more dependent on imported gas supplies, it is important that we look for opportunities to develop domestic gas resources, to provide affordable sources of gas to our customers, and to deliver broader economic benefits to the UK," said Mark Hanafin, Managing Director of Centrica's International Upstream business.
"The government's clear commitment to developing the UK's shale gas industry is creating the right environment for companies to invest and to deliver those benefits.
"This transaction presents an attractive opportunity for Centrica to explore the potential and commercial viability of natural gas from shale in the UK, while utilising its expertise as a responsible operator and developer of UK gas resources."
The gas is extracted by using hydraulics to fracture shale rocks where it is contained. The shale gas is then tapped off. The process can cause minor tremors and there is a risk when the extraction is taking place offshore that chemicals can leak out into the water.
Campaigners against shale gas exploration say the government should instead focus and invest in renewable energy sources in order to meet climate change obligations. Shale gas proponents say it is much cleaner than using coal and would reduce the UK's emissions.
The government had issued a temporary ban on shale gas exploration while it assessed the risks involved, but this restriction was lifted in December 2012. Chancellor George Osborne also announced a package of tax incentives in his 2013 Budget for shale gas exploration.
UK group IGas Energy estimated that its own licence in north west England could contain over 170 tcf of the unconventional gas, which suggests that Britain could see a quadrupling of shale gas drilling licences over the next few years.
The company said technical studies revealed that there is an estimated range of between 15.1 tcf and 172.3 tcf, for gas in place at its licences in the region, with a most likely estimate of 102 tcf.
Angela Knight, head of the consumer-facing energy industry lobby group Energy UK, has said it is unlikely that Britons' bills will be brought down even if the country's shale gas potential is realised.
The benefit is instead energy security as the UK will be less reliant on foreign imports.
Related articles:
Caution and Hurdles Remain Over UK Shale Gas Reserves and Industry
UK Shale Gas Revolution: Debate 'Hot Air' Until Reserves Confirmed