Building on the "success" of the the Lumia 800 and Titan, Nokia and HTC have unveiled two new Mango smartphones designed to combat the Android and Apple horde.
The Lumia 900
As the Finnish phone maker's first high-end Windows Phone offering in the U.S., the Lumia 900 adds slightly improved spec and 4G LTE connectivity to Nokia's arsenal.
Featuring a 4.3-inch Clearblack AMOLED display and offered in black and cyan colour options the Lumia 900 is set to launch exclusively on AT&T later in 2012. Looking almost identical to its predecessors, the 900 packs the same polycarbonate shell and 1.4GHz processor spec and design contained in Europe's Lumia 800. Power by Windows Phone 7.5 Mango, the 900 packs 512MB of RAM and 16GB of storage.
Luckily, the first of the device's two major upgrades comes in the shape of the 900's front facing camera, which backs up the device's more powerful 8-megapixel rear snapper. The second biggest upgrade is the device's battery. The Lumia 900 sports a 1840mAH battery, which promised to provide roughly seven hours of talk time, 350 hours of standby time and 60 hours of music playback.
Unfortunately, the Lumia 900 is currently only confirmed for the U.S., with the addition of LTE tech leaving the 4G-less UK too far behind in the tech lane to have any real hope of ever seeing the device arrive on British shores.
The HTC Titan 2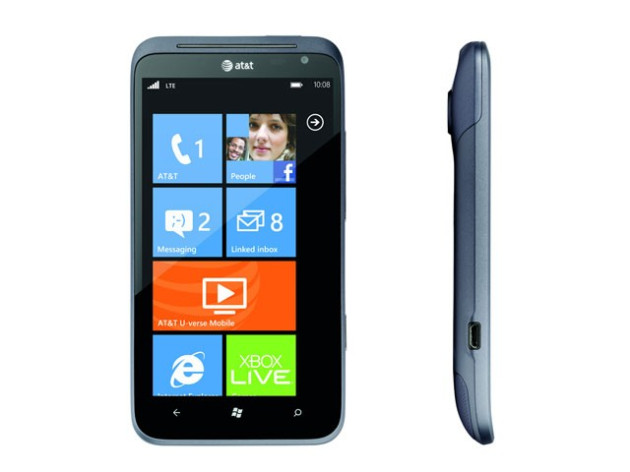 Running in tandem with Nokia's Lumia, HTC followed-up its Titan Windows Phone unveiling the imaginatively titled Titan 2.
As well as the addition of 4G, unlike Nokia's Lumia 900, HTC's new Titan boasts some pretty serious upgrades over its predecessor. Chief among these is the Titan 2's 16-megapixel rear facing camera. Backed up by an equally pleasant 1.3-megapixel front facing unit the Titan promises to have one of the highest megapixel counts seen on any smartphone.
Past the impressive camera the Titan 2 is set to pack a 4.7-inch Super LCD display, 1.5Ghz single-core processor and be powered by an upgraded 1,730mAh battery - up from the original Titan's 1,650mAh power source.
Unfortunately, like the Lumia 900, HTC's new Titan is spurning the UK with the Taiwanese smartphone maker reporting no plans for a British release.