CES 2013: Ford Seeks App Developers With Sync SDK
Ford has announced at CES in Las Vegas that its Sync in-car computer system now has a software development kit (SDK) for companies to create their own apps.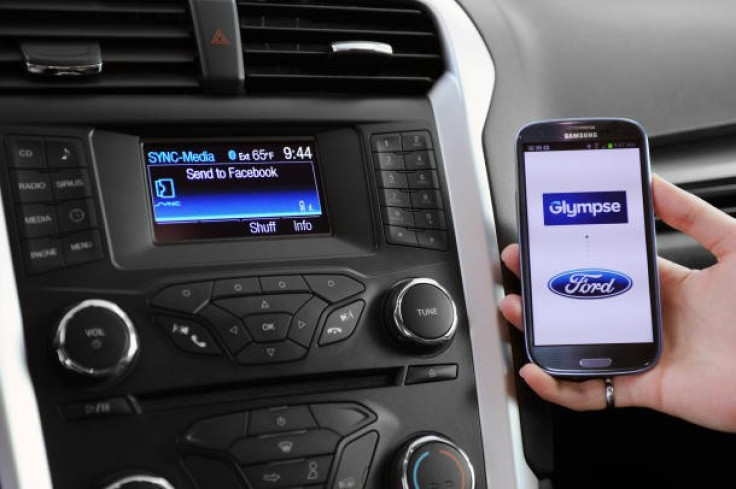 Follow all the latest news live from Las Vegas right here on our CES 2013: Live Blog
Called the Ford Development Program and integrating the company's AppLink software, the move allows app developers to create programmes for the dashboard-mounted Sync system, which until now has offered little more than music playback via Bluetooth and news updates.
Along with the SDK, Ford has promised that it will offer technical support from its engineers, along with building a community surrounding apps for vehicles with Sync installed.
First introduced in some US Ford models in 2007, and only reaching the UK and Europe with the B-Max in late 2012, Sync allows for voice control of apps on both iOS and Android devices, similar to Apple's Siri Eyes-Free mode, which is being adopted by some car manufacturers although is not yet widespread.
For now, Ford is encouraging developers to create apps in three areas:
News and Information
Music and Entertainment
Navigation and Location
Apps that have taken advantage of the SDK include Glympse, an app that lets you share your current location with Facebook and Twitter, although we hope future Sync apps will be more powerful than simple location-sharing.
Hau Thai-Tang, vice president of engineering for Ford's Global Development Unit said: "The Ford Developer Program, marks a dramatic shift in how we will innovate new features and add value to our vehicles throughout the ownership period.
"Opening the car to developers gives consumers a direct voice and hand in the creation of apps that can help our products remain relevant, up to date and valuable to our customers."
On keeping the Sync system up to date, Ford recently offered a firmware upgrade via USB to bring new features to users who did not have them installed on older vehicles.
Ford said at CES that it has already worked with select developers to iron out any problems with the SDK, and developers now interested in working with the programme can register through Ford's developer portal.
Examples of apps already available in Ford Sync include one which reads the news from The Wall Street Journal, USA Today and Amazon's Cloud Player.
Thai-Tang added: "Offering voice controls so drivers can keep their hands on the wheel and eyes on the road has proven to be popular with our customers. Now, with an even faster adoption rate of smartphones, there is a need for a renewed focus on voice control for the unique capabilities of these devices, especially for the use of apps."
The developer programme is open now to anyone who wants to develop an application in the US, Europe and Asia.
© Copyright IBTimes 2023. All rights reserved.