With Google and others making significant progress with the autonomous car concept, it was no surprise to find Lexus showing off its latest driverless car tech at CES in Las Vegas.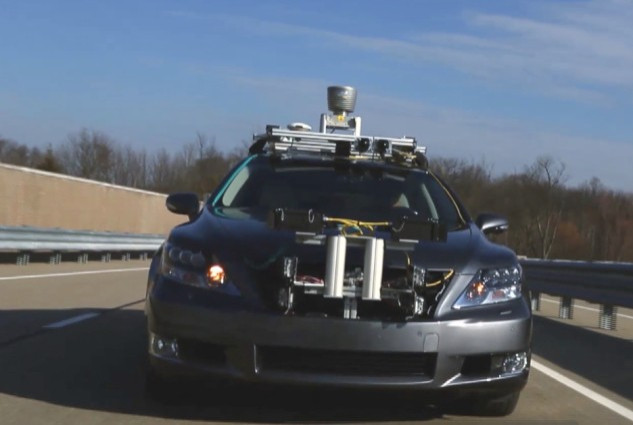 Follow all the news, reviews and rumours on our CES 2013: Live Blog
Less of a driver-free car, the Lexus prototype - based on the company's LS 600h model - is a safety-focused research vehicle designed to be more aware than ever of what is going on around it.
Sensors to help keep the car in one piece and on the right side of the road include a roof-mounted Light Detection and Ranging (LIDAR) laser that can detect objects up to 70 feet away.
This is joined by three high definition cameras that look out for nearby traffic, a sensor that monitors the car's speed and angle, and a GPS antenna that the company says can work out which way the car is pointing, even when stationary.
Lexus said that it does not have a road map (ha ha) of when the self-driving LS 600h will go on sale, and the company's plans for driverless cars differs from the competition, including Audi wish today announced plans for a driverless pilot programme in Nevada.
Google has been working on driverless cars for some time, and recently had the law changed in California and Nevada to allow such cars to drive on the states' roads.
Mark Templin, vice president of Lexus parent-company Toyota, said: "For Toyota and Lexus, an autonomous vehicle does not translate to a driverless vehicle, but rather a car equipped with an intelligent, always-attentive co-pilot whose skills contribute to safer driving."