Nokia has 'exceeded expectations' as the company reports to investors that it shipped 4.4 million Lumia smartphones in the fourth quarter of 2013.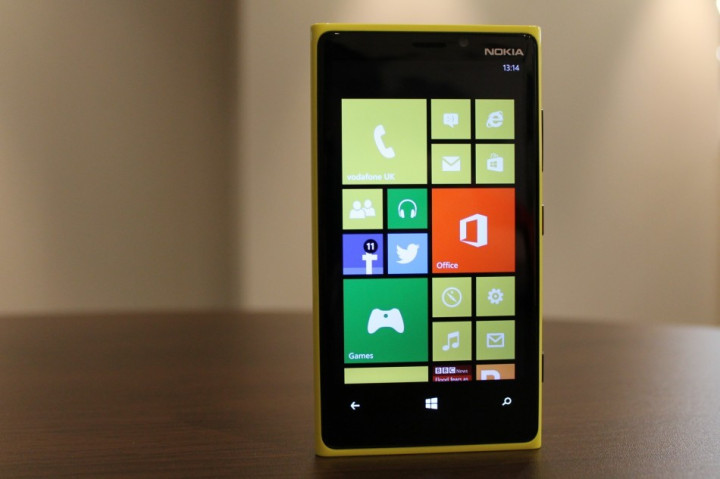 This figure is up almost four-fold on the same quarter last year, when Nokia shipped 1.5 million Lumia phones, suggesting that the Windows Phone operating system is gaining in popularity among consumers.
Q4 of 2012 marks the end of the first full year of Nokia's Lumia smartphones being on sale, and the company announced that it has sold 14.3 million devices in that time.
Windows Phone 8 arrived in the middle of the fourth quarter, so the success of Nokia's Lumia 920 and 820 will not be fully known until the next quarter.
Away from the Lumia range, Nokia sold 9.3 million of its budget Asha phones in the fourth quarter, along with 2.2 million Symbian smartphones, showing the company's continued departure from the ageing operating system in favour of Windows Phone.
Nokia's preliminary earnings report revealed that its Devices & Services division achieved "underlying profitability," beating a conservative outlook set by Nokia earlier in 2012.
More PureView incoming
The figures come just hours after Nokia's head of imaging technologies, Juha Alakarhu, said on the company's in-house blog that some "very cool" PureView products are currently being worked on.
Speaking to Conversations by Nokia, Alakarhu said: "We're really driving for innovation in key areas to deepen and enrich the imaging experience.
"I can't tell you about the specific things we're working on. Safe to say it's very cool."
Nokia has already used the PureView brand on two of its smartphones; firstly on the 808 PureView, where the technology focused on an enormous 41-megapixel camera, followed by the Lumia 920 and its floating lens technology, which dramatically improves low-light performance.
"Nokia 808 PureView solved the problem of zooming and sharpness, and for Nokia Lumia 920, it was low light," Alakarhu added.