Nokia Lumia 920 Review [VIDEO]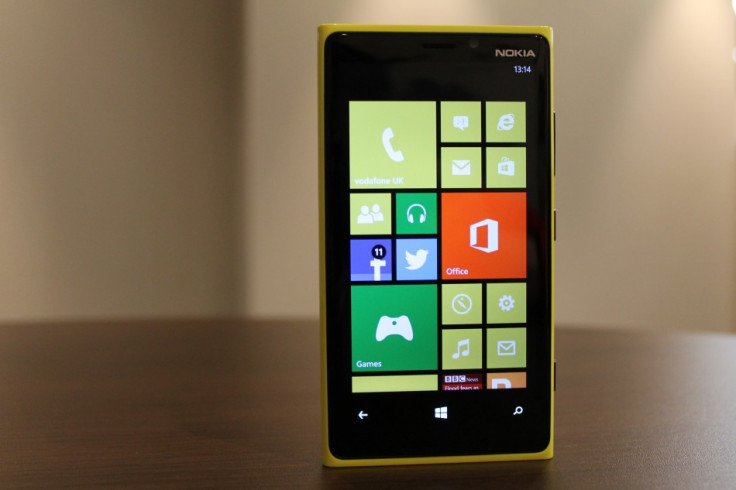 Key Features:
Windows Phone 8
4.5in display
1.5GHz dual-core processor
1GB RAM
32GB storage
8.7-megapixel camera with floating lens PureView technology
Price as Reviewed: £520 SIM-free
Nokia Lumia 920: Introduction
Just as HTC's Windows Phone 8 stable is home to the flagship 8X and smaller 8S, Nokia has a similar two-pronged approach with the Lumia 820 and range-topping 920.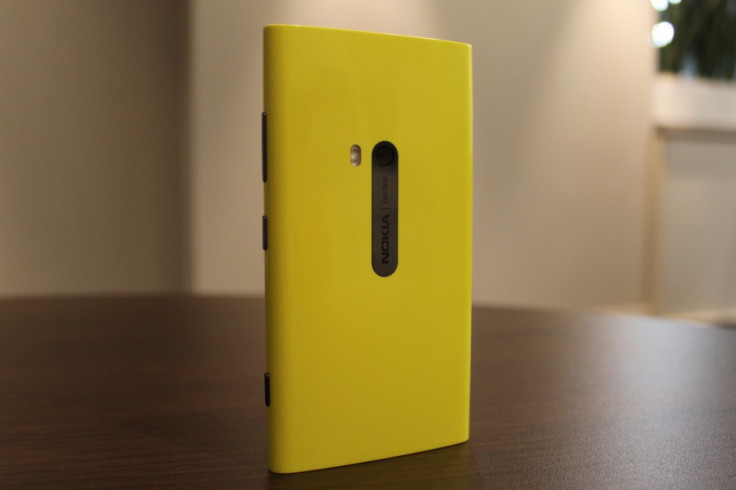 More than just a Windows Phone 8 devices with a large screen and typically bright Nokia design, the Lumia 920 has wireless charging, 4G and PureView camera technology that means its lens is suspended by springs to make photos sharper and video smoother.
At £520 SIM-free, the Lumia 920 is the same price as Apple's iPhone 5, so is it worth you making the jump from iOS or Android to Windows Phone?
Nokia Lumia 920: Design and Feel
The Lumia 920 is a big and heavy phone. So heavy, in fact, that it's two grams heavier than the Samsung Galaxy Note 2, which has a screen a full inch bigger than the Nokia's 4.5in, and it's 50 percent heavier than the iPhone 5.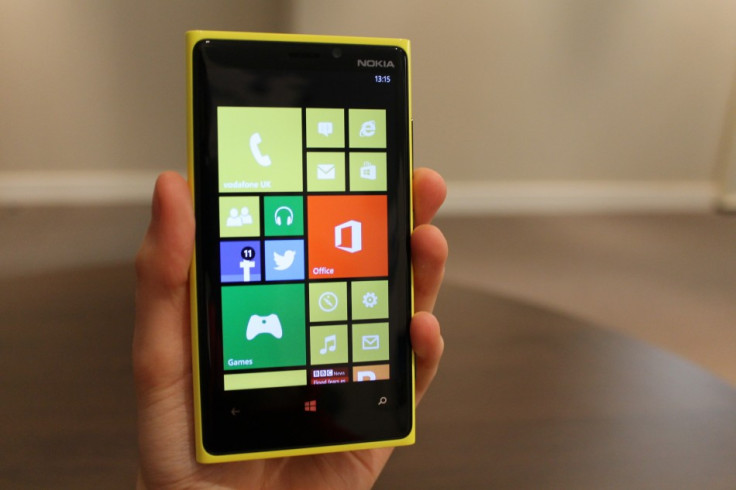 Big, bright and bold, the 920 weighs in at 185g, which is 73 grams more than the iPhone 5 and 15g heavier than the regular Kindle ebook reader. Even after a week with the 920 we didn't get used to the weight - it's just something you'll have to put up with.
We've become all too used to phones being black, white and grey, so we can't commend Nokia enough for wanting to stand out from the monochrome crowd.
If bright red and yellow aren't your thing, then the 920 can be had in black, white or grey, but with the bright tiled interface of Windows Phone 8, and the ability to make it match the colour of your phone, we'd say red or yellow is the way to go.
Our yellow review unit is a sort of yellow/green mustard colour that changes slightly depending on the light; it's great. But after years of using black and white iPhones, it takes some getting used to, as at first it feels a bit like you're talking into a toy phone.
The coloured back and sides are all one piece of glossy polycarbonate, while the screen surround is black and raised slightly above the neighboring yellow plastic.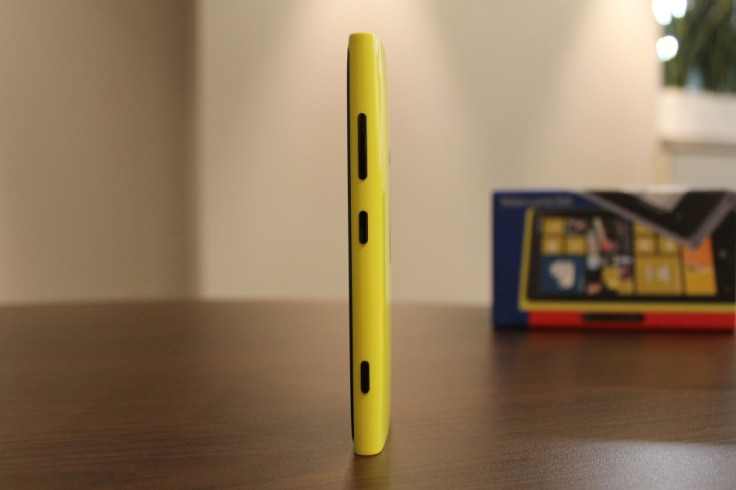 Corning Gorilla Glass covers the Lumia 920's 4.5in display, which has a resolution of 1280 x 768 and a pixel density of 332 pixerls per inch, making individual pixels just about impossible to spot.
Above the screen sits a 1.3-megapixel front-facing camera for video calls, and there are three illuminated capacitive buttons below for Back, Home and Search commands.
The left edge is blank, while the right is home to a volume rocker, power/screen lock button and two-stage camera shutter button, which also launches the camera app when pressed - even when the phone is locked.
Finished in a sort of black chrome, these buttons look great, but with no icons to say what each one does, we were at first getting the power and camera buttons mixed up, but after a couple of presses you soon realise that both are perfectly positioned to use the phone with one hand.
On top there is a 3.5mm headphone jack and microphone in the middle, with a microSIM card tray to the left. Nokia has included a small metal tool to open the tray, just as Apple does with the iPhone.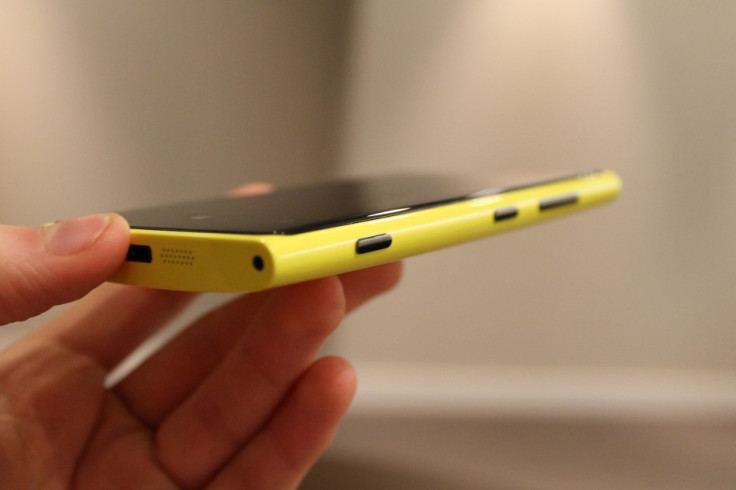 The bottom edge has two exposed screws in that same black chrome and in the middle there is a microUSB port for charging and syncing, with a speaker on one side and a mic on the other.
Finally, there is an 8.7-megapixel camera on the back with an LED flash and Carl Zeiss lens, but more on that later.
There's no getting away from the huge size and weight of this phone. We think it is excellently designed and fully justifies its iPhone 5-matching price, but if only Nokia had ditched the wireless charging technology then maybe the 920 would feel less like it is made of lead.
Aside from its weight and bulk, the 920's plastic case seemed to pick up a lot of dirt and fluff from our pockets. This is, of course, a tiny complaint but we felt it was worth a mention as we noticed it here more than on other phones.
Nokia Lumia 920: Hardware and Connectivity
The weight is no doubt caused by how much Nokia has crammed into the 920's plastic shell. Inside you'll find a 4G antenna (for exclusive use with EE in the UK), Wi-Fi N, Bluetooth 3.1 with A2DP for streaming music to wireless speakers, wireless inductive charging, that clever camera with floating lens technology and 32GB of storage.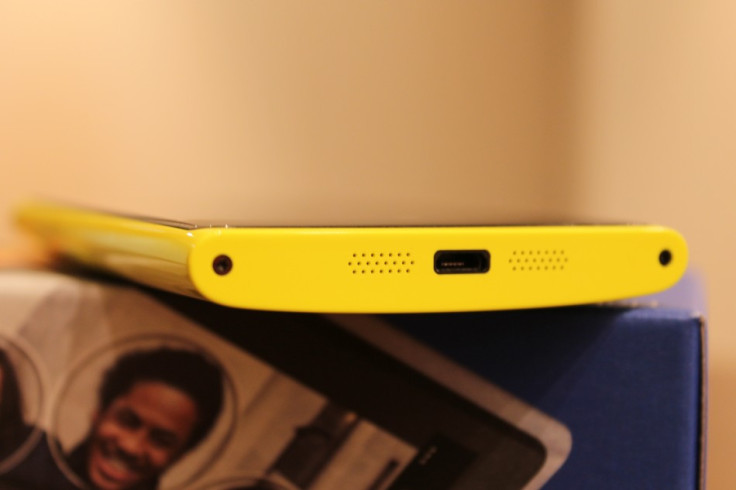 Unfortunately there is no microSD card slot, so no way to expand that 32GB of storage; it's a strange move by Nokia, given that the cheaper and smaller Lumia 820 has the microSD support, but with Apple charging £519 for its 16GB iPhone 5 and £599 for the 32GB, we think Nokia just about got away with this by pricing the 920 at £520, and 32GB is probably enough for most users.
Powering it all is a dual-core 1.5GHz processor with 1GB of RAM, fed by a 2,000mAh non-removable battery.
Nokia Lumia 920: Operating System and Performance
The Nokia Lumia 920 is one of the first five smartphones to run Microsoft's all-new Windows Phone 8 operating system, with its tiled start screen and underlying code shared with Windows 8.
We've already given WP8 the once-over in our in-depth review, so to save you from having to read all of that again here we'll attempt to summarise.
For readers familiar with iOS and Android, Windows Phone 8 takes some getting used to. Its tiled interface at first looks a mess, but once you dive into customising it, altering the sizes and positions of every tile, you soon realise that Microsoft is onto something here.
The tiles (app icons) that you use most can be made large and placed higher up, and each is live (or at least will be when developers update them), meaning they display information about the application they represent.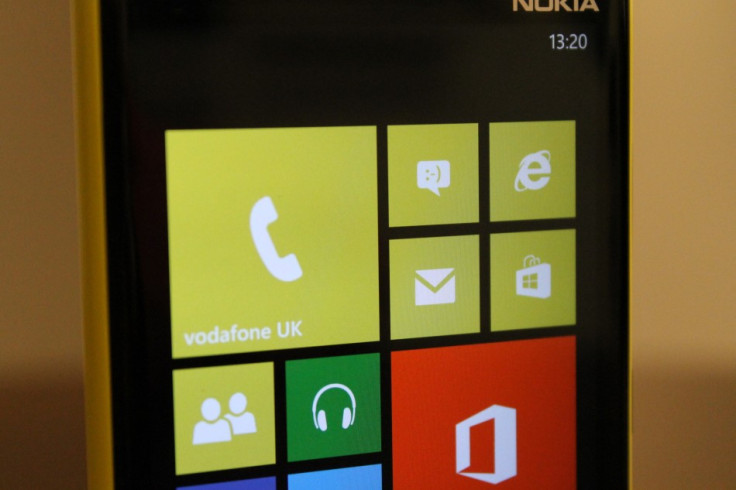 Unread emails, text messages, tweets and missed calls display in the respective tiles, while a list of every app installed is found with a swipe to the left.
But it isn't perfect; a huge problem with Windows Phone 8 is the complete lack of a notification centre. If you don't look at a notification right away and you don't have a live tile for that app - or, as with Twitter, the tile isn't yet live - then the notification is easily lost.
Microsoft has said it is working on a notification centre, which we hope will arrive soon, and we hope developers update their apps to support live tiles, too.
Having set up a HTC Windows Phone 8X exactly how we wanted last month, we were a little disappointed that there was no way to sync that tile layout to the Lumia 920, so we had to spend time setting up the home screen again.
This is probably something that will only annoy those switching phones on a regular basis, and for most people, who don't change phone every two weeks it isn't a huge issue.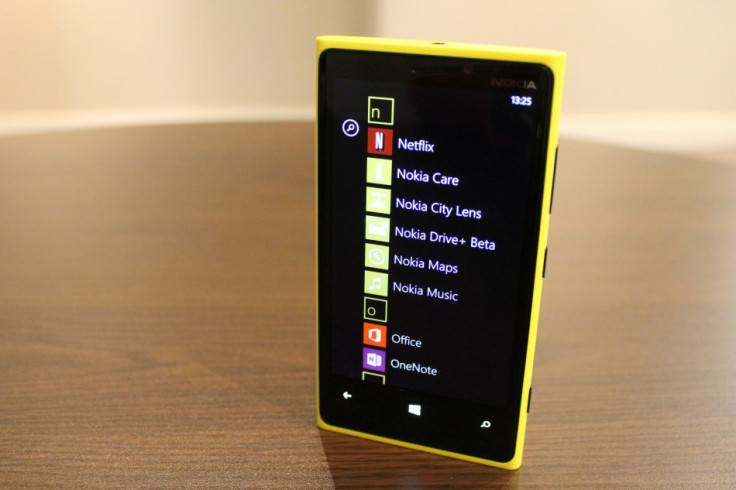 Android and iOS users may be quick to say that Windows Phone is worse, when in fact it is merely different, and after a few days we (coming from an iPhone) got used to it and started to enjoy using WP8 quicker than we thought we would.
HTC steered clear of adding much of its own touches with the 8X and 8S, but with the 920 Nokia has been a little more generous, adding Care, City Lens, Drive , Maps and Music.
Care gives you tips and tricks on how to use the phone's camera and maps, how to increase battery life and how to copy files between it and your computer - all helpful for people new to Windows Phone 8, which is just about all of us.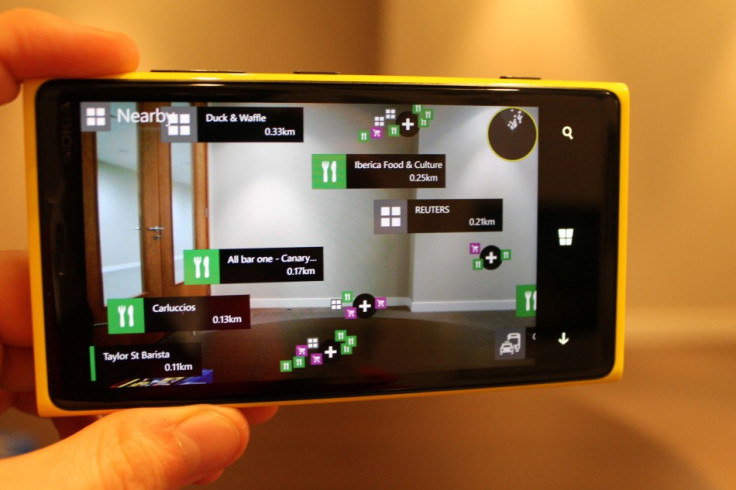 City Lens is an augmented reality app that overlays local points of interest on the camera. Point the phone at a row of shops and their names appear on the screen; tap on them and Nokia Maps launches, providing an address, phone number and even user reviews.
Nokia Drive is currently in beta stage, but still offers a comprehensive satellite navigation app. Drive works fully offline, so you'll need to download the voice (around 4MB) and your maps (England is around 200MB) before you can start using it.
Annoyingly, our download stopped when we switched applications to send a text, and instead of resuming as we asked, the download started from the beginning again.
Worse still, when our phone locked itself and went to sleep after the pre-set two minutes, the download stopped once more and wouldn't resume until we opened the app yet again.
Such problems need to be ironed out of WP8 quickly if Microsoft wants its operating system to be a success.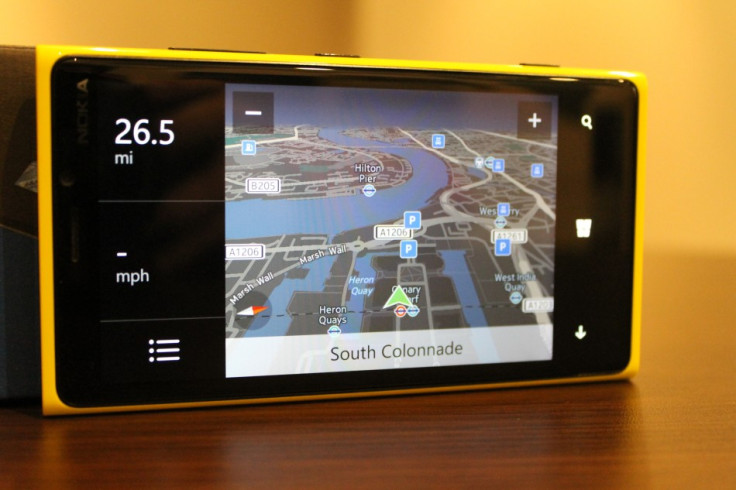 There's also Nokia Maps, which is essentially the same as Nokia's new Here maps app, recently launched on the web and with an iOS app, although thankfully better looking than its iPhone counterpart.
Nokia Maps has 3D buildings, indoor maps (great for finding your way around a shopping centre) and directions for walking, public transport and driving, although they are not as complete as Drive and there's no spoken commands.
As for general performance, the Lumia 920's 1.5GHz dual-core processor and 1GB of RAM manage just fine, although being greeted by the occasional 'Resuming...' screen when we open some apps is annoying. It's 2012, simple apps like Twitter really shouldn't need a loading screen before they open.
With regard to battery life, the 920's 2000mAh battery is easily enough for a full day of average use, including Wi-Fi, 3G, push email, camera use and phone calls, but with around 30 percent left mid-way through the second morning, we doubt two full days is realistically possible.
As with almost all smartphones, a nightly charge is a must for the 920.
To sum up, Windows Phone 8 is an attractive, responsive and well-thought out operating system, but with a chronic lack of applications available at launch, due to Microsoft not realising the software development kit to all developers until these phones went on sale.
We hope developers - and Microsoft's own Xbox team - will get behind Windows Phone 8 quickly and develop some quality applications and games for it before consumer interest turns back to its rivals.
With the HTC 8X we encountered a problem that caused the phone to reboot randomly, but after a week we are yet to see the same problem with the Lumia, suggesting that this was a problem with HTC rather than Microsoft.
Nokia Lumia 920: Display
At 4.5in, the Lumia 920's IPS screen is slightly larger than that of the HTC 8X, but still falls into the just-about-right category, with the 4.8in Galaxy S3 being too big and the 4in iPhone 5 a little too small.
The Nokia has a resolution of 1280 x 768 and a pixel density of 332ppi, slightly more than the 326ppi Apple crams into the iPhone 5's screen; in short, the Lumia 920 has a very sharp and clear display.
A good size, sharp, bright, with even backlighting and decent viewing angles, this is a truly brilliant screen and, while of course it suffers from glare as all glass-covered screens do, it's bright enough to mostly overcome this.
Nokia Lumia 920: Camera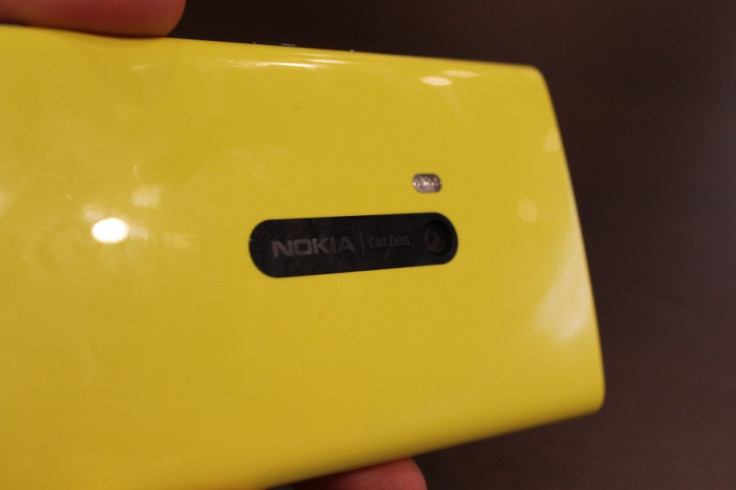 Nokia has once again rolled out the PureView name to market an exceptional camera, but instead of the 41-megapixel behemoth of the 808 PureView, this time Nokia has stuck to a relatively modest 8.7 megapixels and introduced 'floating lens' technology.
Also known as optical image stabilisation, floating lens involves suspending the Carl Zeiss lens with springs, meaning the camera is capable of taking incredible photos and video, especially in low light.
With the springs helping to damper your movements, the camera can keep its shutter open longer, taking in more light and producing very impressive nighttime shots.
The photo below was taken after the sun had completely set, with no flash, and the camera was left in automatic. As you can see, the result is very impressive, with none of the blur usually seen on photos taken with smartphone cameras at night.
We took the same photo with a Samsung Galaxy S3 again, with no flash - and the result, below, is terrible in comparison to the Lumia.
The low-light results of this camera aren't just impressive for a smartphone, they are better than what you can see with your own eyes, such is the amount of light the camera takes in.
The camera app is opened with a press of the two-stage shutter button (this is also possible when the phone is locked) and the interface is the same as other Windows Phone 8 devices, like the HTC 8X we tested recently.
Taking a photo is as simple as pressing the shutter button halfway to focus, then fully to take the shot, or you can tap anywhere on the screen and the camera will focus to that point and take the photo.
To the side, there are shortcuts to switch from photo to video, turning the flash on or off, selecting the front or rear camera, and a link to 'lenses', which are a range of photography apps developers have created for the WP8 platform.
The lenses menu includes one to help you take panoramic photos while another, called Smart Shoot, takes several photos at once and helps you pick the best one; more can be downloaded from the lenses store.
Dig deeper into the main camera menu and you can adjust the ISO from 100 to 800 (or leave it on auto), the exposure value. white balance, aspect ration, turn the focus assist light on or off, and choose from a range of scenes, such as close-up, night and sports.
There's no way to change the size of images, but with 32GB of internal storage that shouldn't be a problem for most users, although emailing 8.7-megapixel photos will take a while when you're not on Wi-Fi.
Finally, video settings let you adjust the white balance, choose if you want the camera to continually autofocus while shooting, and switch between 720p and 1080p resolution.
Video recording is fairly limited - there's no way to take photos while shooting video at the same time, as you can with some other phones - and you can't zoom in while recording either, but the floating lens really helps to eliminate unwanted movement from your video, keeping things nice and smooth.
Nokia Lumia 920: Verdict
The Nokia Lumia 920, as with its Windows Phone 8 operating system, is about compromise.
What you gain in camera and wireless charging technology, you lose in weight and bulk; what you gain in a shiny new OS, sharing much of its code with Windows 8, you lose in a lack of third party applications.
But if you don't mind the size and weight, and are happy to put up with no notification centre and a lack of apps in the short term, then the Lumia 920 is a well-made smartphone with excellent design, a very good screen that is just the right size, and probably the best camera on the market.
Yes, it weighs more than one-and-a-half iPhone 5's, is thicker than the enormous Samsung Galaxy Note 2, and the screen isn't as big you'd expect, but what you get is a capable phone with an excellent camera and an operating system that has bags of potential.
Scores
Overall: 8/10
Screen: 9/10
Design: 8/10
Camera: 9/10
Operating System: 7/10
Build Quality: 9/10
The Good:
Market-leading camera
Very good screen
Good build quality
The Bad:
Heavy and bulky
Windows Phone 8 needs notification centre and more apps
No microSD card slot or removable battery
Camera sample shots: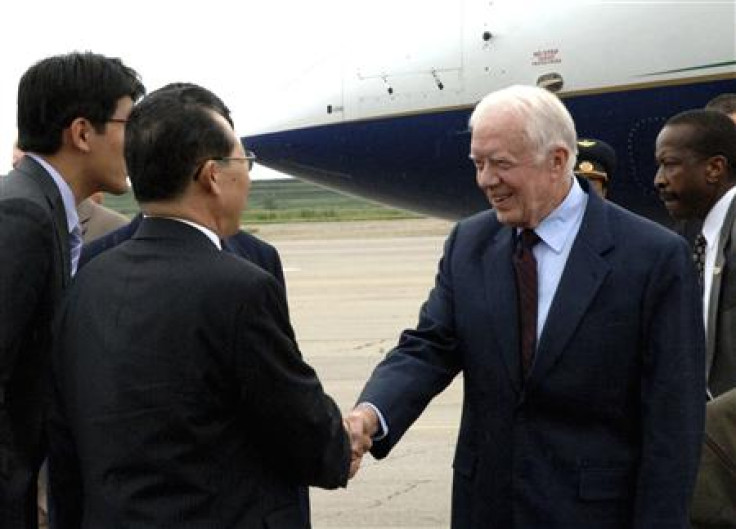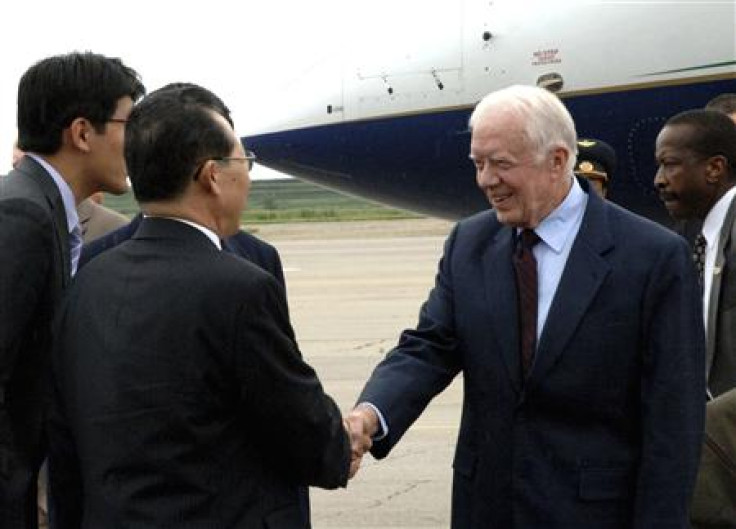 © Copyright IBTimes 2023. All rights reserved.