As the technology world gears up for the Consumer Electronics Shows 2014, technology editor David Gilbert tells us what to expect in Las Vegas.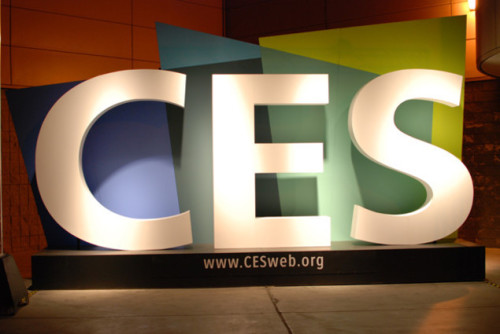 Just before CES 2013 kicked off in Las Vegas in January I wrote an opinion piece detailing why the "world's biggest technology show" had lost its star quality.
I complained that none of most talked-about consumer tech products of the previous 12 months had been launched at CES, and this year has been no different.
Major technology brands have moved on from using CES as the place to launch products, but CES 2014 promises to also move beyond the focus on products, and instead give us a glimpse of the trends which are going to govern technology in the coming 12 months.
Therefore I am travelling to Las Vegas in the first weekend of January with much higher expectations of meeting interesting people and seeing products which may not top the best-selling lists of 2014, but could help point out what the best-selling products of 2015 and beyond might be.
As way of preparation for the week-long extravaganza, I've put together some of the most interesting topics I expects to cover in Las Vegas next month:
Last year, CES was marked out as the first in many years when Microsoft didn't host the opening keynote with that honour instead falling to Qualcomm. What resulted was one of the most talked-about episode's of any CES involving Big Bird, Archbishop Desmond Tutu and Maroon 5 – but not much in the way of interesting technology announcements.
This year promises to be different however, with Intel's new CEO Brian Krzanich opening the show followed by Sony's CEO Kaz Hirai, Yahoo's CEO Marissa Mayer and Twitter's CEO Dick Costolo.
As well as all being important companies within the technology sphere, they all come to CES at a very interesting point in their history, meaning we should get some insight into what the future holds for them.
Intel's battle to become relevant in mobile; Sony's bid to bounce back from year's of losses; Yahoo's continued turnaround and Twitter's new dawn - all ripe topics for discussion.
The idea of instantly printing whatever you can imagine just by pressing a button for years seemed just like a dream. But 2013 saw the technology becoming a reality.
While still used mostly in the industrial sphere, home-based 3D printers also gained some popularity – though these were essentially little more than toys, capable of creating very basic plastic models.
While some warn of the dangers of 3D printing – especially following the successful production of 3G guns – we are likely to see a lot of new innovations at CES 2014 as the technology looks to take a bigger step forward in the next 12 months and build on the momentum of the past 12 months.
Along with 3D printing and bitcoin, 2013 in technology was defined by the quantified self, facilitated by the emergence of wearable technology.
From fitness trackers to smartwatches and Google Glass, the advent of smaller and cheaper technology allowed for more powerful devices to be built in much smaller form factors.
CES 2014 is likely to see all major chip companies such as Intel, Qualcomm and Nvidia look to build on or establish themselves in this area.
UK company CSR is also likely to become a growing player in this market with its new low-power Bluetooth Smart platform launched recently. While you may not hear much of CSR, it is likely to be the platform on which much of the coming wave of wearable technology will be based.
Gone are the days when the flagship smartphones of the year are launched in Las Vegas in early January. Most major manufacturers now want the attention all to themselves and hold individual events later in the year.
That said, there will of course be some announcements. Sony, Samsung, LG and the Chinese manufacturers like Huawei and ZTE are all set to launch new smartphones at CES 2014, including the possibility that all the headlines will be grabbed by the surprise launch of the Galaxy S5.
Turning to tablets, again there will be dozens of new devices on show, but few which will look to challenge the iPad. What we are likely to see is the continued drive to lower costs.
With the launch this week of the £30 tablet from Datawind a new benchmark has been established, and the goal in 2014 will be to produce tablets of increasing quality while keeping prices low.