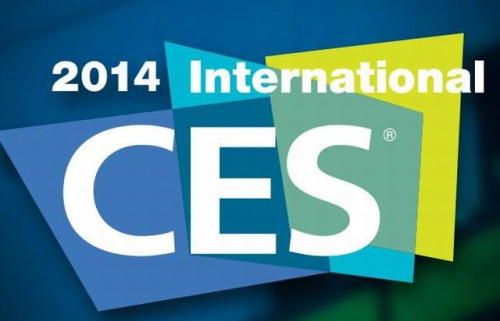 Consumer Electronics Show (CES) 2014, the world's biggest electronic gadgets extravaganza has just kicked off on 7 January at 7am in Las Vegas, Nevada.
The high-profile event is expected to witness thousands of product launches and demos across more than 15 product categories from the world's leading technology companies as they compete for supremacy.
With the likes of Samsung, Sony and LG featuring among the major competing players to display their wares, the CES 2014 is expected to draw all the fanfare it has generated over the years.
Samsung's new Ultra high-definition TVs, Galaxy NotePRO and TabPRO tablets, ATIV 9in ultrabooks, ATIV One 7 All-in-One PC and Sony's 4K TVs are expected to grab the spotlight at the event.
CES 2014 press preview and mini convention of gadget makers took off on Sunday, 6 January. Those who missed all the action can access the event details from the live blog posted here by Los Angeles Times.
The Consumer Electronics Show is packed to its limits with more than 300 keynotes and conference sessions spanning over three days from 7-10 January.
With 6,369 registered journalists and bloggers, as well as 141 Federal and State Government officials expected to attend the event, CES 2014 promises to bring unrivalled business opportunities and seamless entertainment under one roof through live-streaming and live-blogging services.
Catch all the action with LG's press conference scheduled to kick off on The Verge Live at 9AM PT / 12PM ET on 7 January as the company has lined up some big announcements including webOS. Also, check out the Samsung conference and Sony Conference to kick off later in the day through The Vergecast After Hours.
Sony Conference Live-Streaming Services:
BGR: http://bgr.com/2014/01/06/sony-ces-2014-press-conference-live-stream-video/
CNET:http://live.cnet.com/Event/CES_2014_Sony_press_conference_live_blog?Page=0
Samsung Press Conference Live-Streaming and Live-Blog Services:
CNET:http://live.cnet.com/Event/Samsung_press_conference_at_CES_2014?Page=0
CES 2014 Live-Streaming Services:
Telegraph:http://www.telegraph.co.uk/technology/ces/10553544/Watch-CES-2014-live.html
Where to Register for CES 2014
Complete details on the CES 2014 press conferences, exhibitor press events, keynote presentations and registration information are accessible through the official CES website (click here).
Event Schedule and Event Planner
Check out the complete event schedule for CES 2014 from here: http://www.cesweb.org/Register-Plan/Full-Schedule.aspx
Event Planner available here: http://www.cesweb.org/Register-Plan/My-CES-Planner