CES 2016: Nvidia announces 'supercomputer in a lunchbox' with 12-core CPU for self-driving cars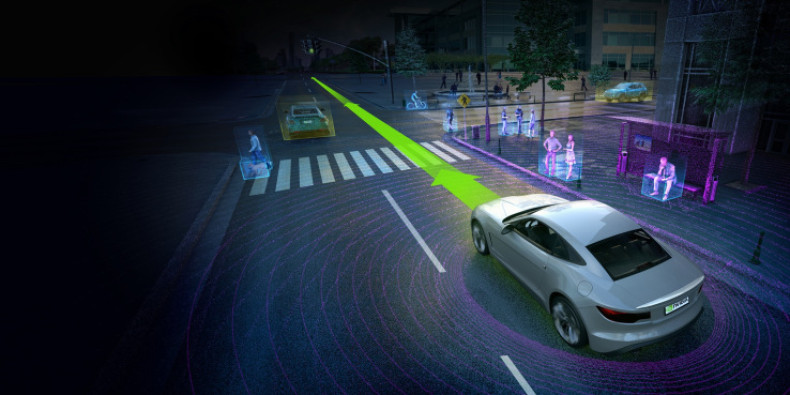 Nvidia has just announced a revamped version of its computing platform for self-driving cars, the Drive PX 2, which is claimed to deliver an enormous processing power equivalent to 150 MacBook Pros. Powered by 12 CPU cores with a combined throughput of eight teraflops and 24 Trillion deep learning operations per second, the Drive PX 2 is touted by Nvidia as the "supercomputer in a lunchbox".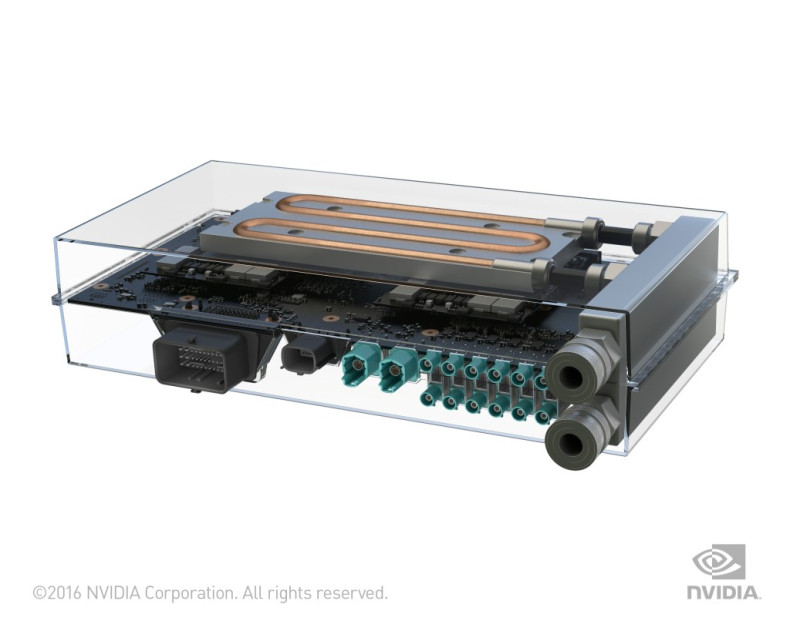 Despite its small 16nm architecture, the Drive PX 2 is claimed to consume about 250 watts of power and given its huge-processing power, a liquid-cooling system is a necessity on all self-driving cars using this technology.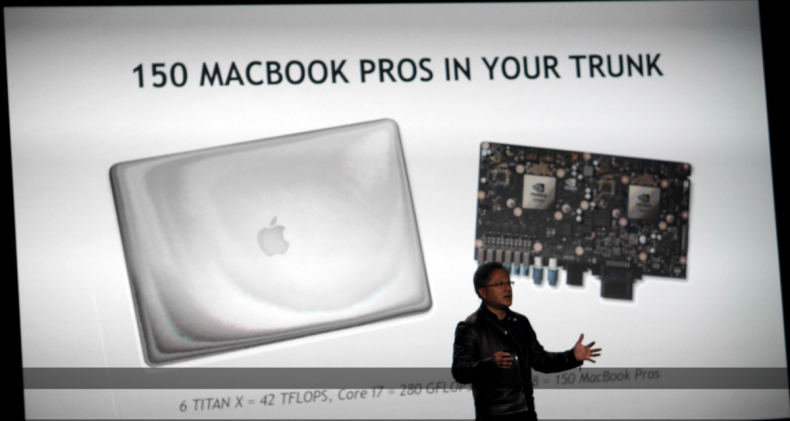 The PX 2 draws its power from two next-gen Tegra processors and a Pascal-based GPU, whose combined processing power can easily control 12 video cameras and a bunch of sensors in real-time to assist self-driving cars in making judicious decisions on the move.
The PX 2's video camera setup is claimed to recognise up to 2,800 images per second using the AlexNet neural network-based deep learning algorithm. In other words, the PX 2 is rated to have 10 times more computational horsepowerin comparison to its previous generation product.
"Nvidia's GPU is central to advances in deep learning and supercomputing. We are leveraging these to create the brain of future autonomous vehicles that will be continuously alert, and eventually achieve superhuman levels of situational awareness. Autonomous cars will bring increased safety, new convenient mobility services and even beautiful urban designs -- providing a powerful force for a better future," says Nvidia co-founder and CEO Jen-Hsun Huang.
Volvo, Audi, Daimler, BMW and Ford are among the prominent automakers who have stepped forward to develop and test the Drive PX 2 technology in their forthcoming self-driving cars.
Meanwhile, here is what some popular automakers have to say about Nvidia's latest creation in the auto industry:
Using Nvidia's Digits deep learning platform, in less than four hours we achieved over 96% accuracy using Ruhr University Bochum's traffic sign database. While others invested years of development to achieve similar levels of perception with classical computer vision algorithms, we have been able to do it at the speed of light. -- Matthias Rudolph, director of Architecture Driver Assistance Systems at Audi
BMW is exploring the use of deep learning for a wide range of automotive use cases, from autonomous driving to quality inspection in manufacturing. The ability to rapidly train deep neural networks on vast amounts of data is critical. Using an Nvidia GPU cluster equipped with Nvidia Digits, we are achieving excellent results. -- Uwe Higgen, head of BMW Group Technology Office USA
Due to deep learning, we brought the vehicle's environment perception a significant step closer to human performance and exceed the performance of classic computer vision. -- Ralf G. Herrtwich, director of Vehicle Automation at Daimler