LG will showcase levitating portable speaker at the 2017 Consumer Electronics Show (CES) in Las Vegas, the company said.
The cord-free speaker hovers over the levitating station to deliver high-quality audio. The speaker will offer users with the ability to seamlessly play music, podcast and other audio content inside home as well as outdoors.
The speaker packs electromagnets inside the levitation station to give the speaker a trait of being untouched by any surface while playing music. It also features dual Passive Radiator technology to reproduce flush mid-range tones.
The company says the speaker's battery can stay for 10 hours. When the batter is low, the speaker automatically descends to the levitation station for charging wirelessly. The new speaker is IPX7 compliant to withstand adverse weather condition. In addition to that, the speaker can connect to two Bluetooth devices simultaneously, thanks to the multipoint technology.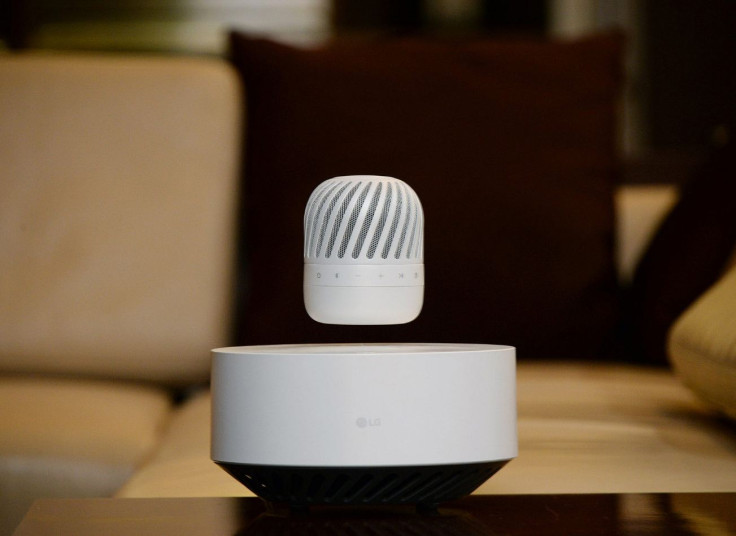 "Our latest addition to our growing lineup of premium wireless audio devices is not only eye-catching but also communicates the message that LG is serious about bringing something different to the table," Brian Kwon, president and chief executive officer of LG's Home Entertainment company, said in a statement on 27 December.
"We are absolutely dedicated to exploring new concepts and to pioneering innovative designs for its advanced audio products for consumers around the world, and the PJ9 is the latest example of this commitment," said Kwon.
The company has earlier revealed that it would unveil four new K series smartphones and Stylus 3 at the event. The upcoming mid-range handsets will pack features from LG's premium smartphones, such as 120-degree wide angle front camera lens and the rear fingerprint scanner.