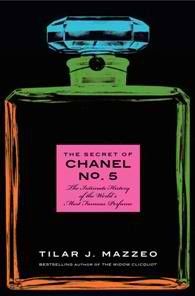 London police officers foiled a band of smash-and-grab raiders as they attempted to burgle Chanel's Bond Street store earlier this week.
A spokesman said: "Police became aware of an attempted burglary at a retail premises at Old Bond Street at about 11.15pm on Monday."
Scotland Yard said that six suspects riding three stolen motorcycles allegedly carrying hammers, tried to break into the store late Monday evening said Elle.
Officers in an unmarked police car rammed one of the motorcycles as the other two fled. One of the suspects, a 23-year-old man, reportedly suffered a broken leg as his machine was hit and forced off the road reports the Daily Mail.
One witness told the paper: 'The rider seemed to be in a lot of pain as he was taken away screaming out in agony.'
He was taken to hospital, where he remains in a 'stable' condition. His injuries are not believed to be life-threatening.
The uninjured second man, aged 21, was arrested at the scene whilst the remaining four suspects escaped without any stolen goods.
Officers from the Westminster Crime Squad were believed to be lying in wait for the gang last night, it was reported by the Evening Standard.
The attempted raid follows similar burglaries at Dolce & Gabbana, Jimmy Choo and Anya Hindmarch. According to the Daily Mail there have been more than 20 raids in Westminster so far this year, with some shops being targeted several times.