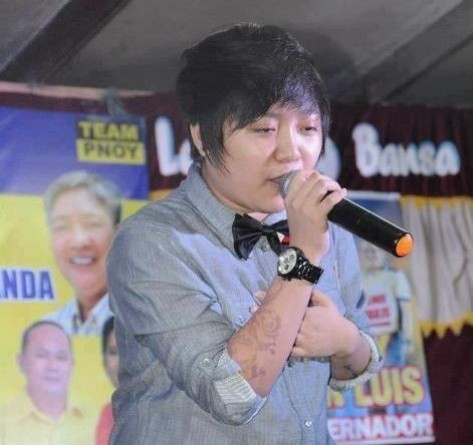 Filipino singer Charice Pempengco has thanked her fans for their support, following a reported coming out at her 21st birthday party. The young singer, who had a role in 20th Century Fox's hit television series Glee between 2010 and 2011, was speaking at the Hong Kong International Airport.
Pempengco said: "I just want to say, thank you, personally, to all my fans, to all the people who are still supporting me, who are still there for me. Honestly, I'm very, very happy. I can't explain how happy I am right now, hearing all the positive things. I promise you guys that I will come back and I will see you guys again. I miss you all so much. I love you all."
Last month, in article in The Philippine Star, the former X Factor Philippines judge remarked she felt "free as a bird". She explained: "I'm able to express myself better now. I have come to accept the real me. I have come to love the real me. I now celebrate the real me".
Earlier in May, the singer's mother, Raquel Pempengco, said she supported her daughter to "confirm her real identity".
Translated from Filipino, the mother's remarks read: "What my heart and mind is telling me as a mother is to allow her to reveal her real gender preference. Whatever path she wants to take, because that is where she would find happiness. I will respect what she will reveal to the public because it is through that disclosure that she will find happiness and liberation."
However, as ABC-CBN news points out, Pempengco herself has to explicitly confirm she is a lesbian.