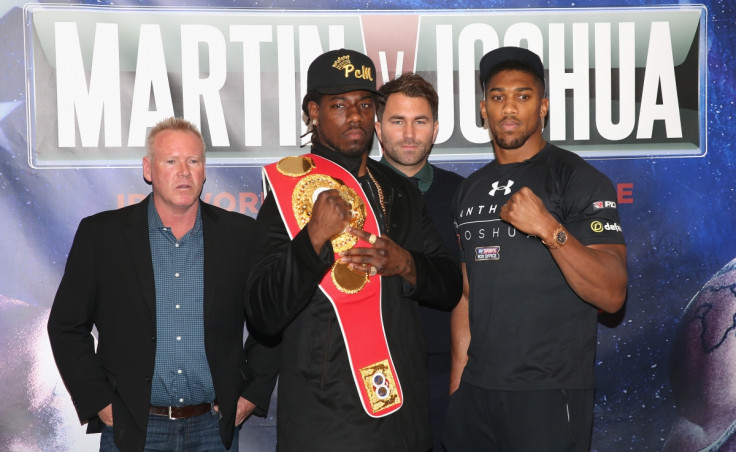 Charles Martin makes the first defence of his IBF world heavyweight title against Anthony Joshua at the O2 Arena in London on Saturday 9 April
Where to watch
Martin vs Joshua is available to watch live on Sky Sports Box Office with the broadcast scheduled to begin at 6pm BST (GMT). The ring walk for the main event is scheduled for approximately 10:30pm. BBC Radio Five Live will provide live commentary.
Preview
Anthony Joshua attempts to cap his meteoric rise by becoming the sixth British world heavyweight champion by claiming the IBF title from American Charles Martin at the O2 Arena in London. The Watford-born fighter has won all 15 of his professional bouts since winning Olympic gold in 2012 and is the big favourite to add Martin to his lengthy list of victims.
Martin is also unbeaten in 24 fights and became world champion in January after benefiting from a knee injury to Vylacheslav Glazkov to take the title. The 29-year-old is the more experienced of the pair, however the fight represents his first bout outside the United States.
Joshua defeated his first 14 opponents inside three rounds but was taken to seven by Dillian Whyte last December, and was even rocked by the Jamaican-born fighter before eventually prevailing after maintaining his 100% knockout record. The Briton insists he has learned from the encounter but the clash with Martin represents a huge step up in class.
The unorthodox southpaw stance adopted by Martin represents perhaps the greatest challenge facing Joshua, having only taken on conventional opponents during his career so far. Joshua enlisted several southpaw fighters from overseas during his training camp and feels he is prepared for the threat posed by Martin.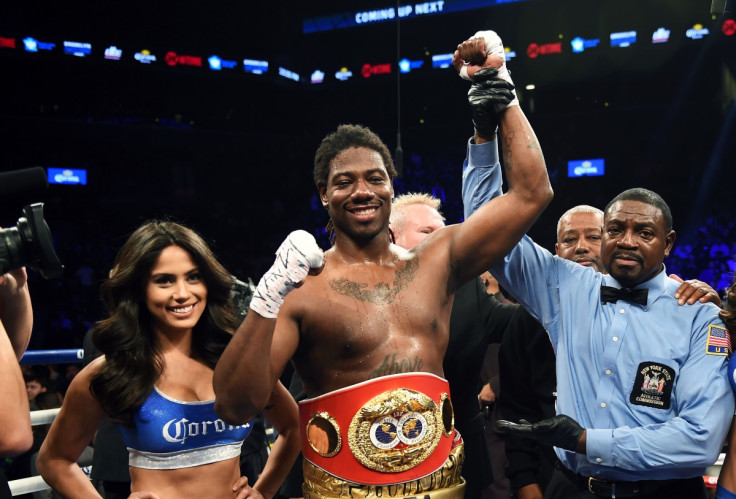 The manner of his victory over Glazkov and his career to date means that despite being heavyweight champion of the world, Martin arrives in the English capital as a relative unknown but could leave the O2 Arena with his reputation supremely enhanced if he can upset the talented British heavyweight.
The key for Martin will be to avoid trading punches with Joshua, whose power and reach – not to mention his unblemished knockout record - means he has the capacity to send the Missouri-born fighter to the canvass in the blink of an eye. Equally, Joshua will not want to engage in a tactical encounter which could expose his lack of know-how at this level.
What they've said
Martin: "My strength and conditioning coach, he's a really awesome guy, I take my hat off to him. You definitely guaranteed a win in this fight, because that's something I ain't ever been on, a different level, a whole new level. I was just ready to take on another level to my boxing. Earlier on in my career, I incorporated strength and conditioning in my boxing, and then I wasn't feeling good.
"I was feeling more lethargic and tired. When I'd go to spar I couldn't. I was complaining a lot. I didn't want to do it. This thing [my IBF title] works wonders. Hey, I'm a world champion, I'm up for the challenge of anything, strength and conditioning I'm going to make look easy. They better respect my power."
Joshua: "He has come over to the lion's den. UK boxing is alive. They like you, they get behind you 100%. He's going to have to deal with that, going to have to deal with the heat. There will be thousands of people on Saturday night.
"They have got their song, it takes one person to start singing. No matter how big or strong you are, even [Mike] Tyson said he was scared as hell walking to the ring in his little documentary. Everyone feels the pressure, so he will definitely feel a different pressure with that negative energy being chanted down on him."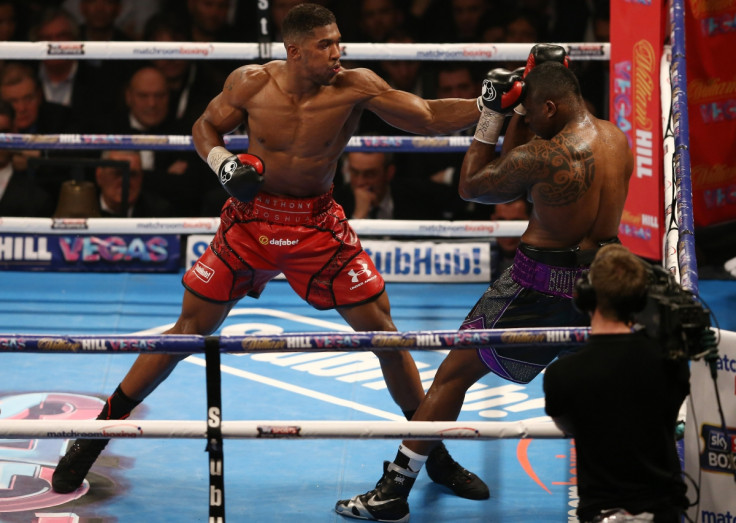 Head-to-head record
Martin: 24 fights, 23 wins, one draw (21 via knockout)
(W) Vylacheslav Glazkov – technical knockout – January 2016
(W) Vicente Sandez – technical knockout – September 2015
(W) Tom Dallas – technical knockout – April 2015
Joshua: 15 fights, 15 wins (15 knockouts)
(W) Dillian Whyte – technical knockout – December 2015
(W) Gary Cornish – technical knockout – September 2015
(W) Kevin Johnson – technical knockout – May 2015
Prediction
Whichever fighter can impose his style on the fight first will probably prevail. It seems implausible that Joshua's power will not prove a factor at some stage and therefore likely the Briton will end the contest well inside the distance.
Undercard
Lee Selby vs Eric Hunter – IBF featherweight championship
George Groves vs David Brophy
Jamie McDonnell vs Fernando Vargas – WBA bantamweight world championship
Matthew Macklin vs Brian Rose
Ohars Davies vs Andy Keates
Ted Cheeseman vs Ian Henry
Conor Benn vs Luke Kehleher