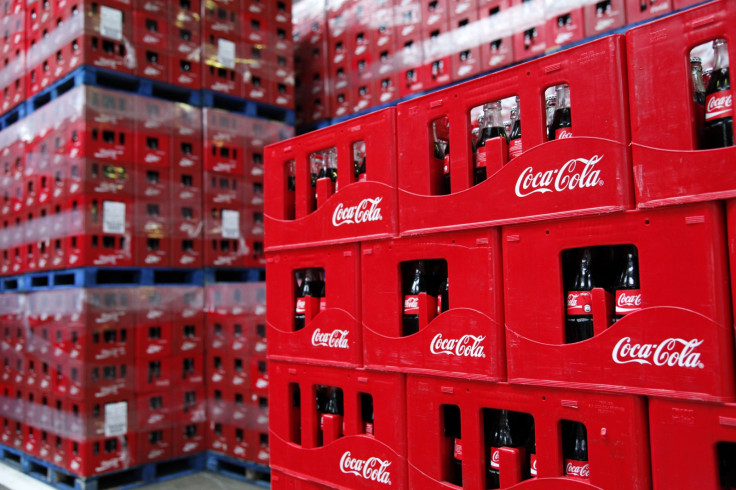 French employees at a Coca-Cola factory in southern France managed to sniff out a whopping 370kg (815lbs) of cocaine concealed in a shipment of orange juice. The drugs are estimated to have a street value of around €50m (£42.4m).
The huge find was made at a plant in the town of Signes, near the Mediterranean coast where concentrates for various beverages are made. "When opened, the factory staff discovered that there were bags containing cocaine concealed inside," a spokesman for the plant said.
Employees "immediately contacted the police, who came to seize the goods," he added. An investigation into trafficking and importing banned substances was launched by the Marseille prosecutor's office on Wednesday (31 August).
Jean-Denis Malgras, the local Coca-Cola head, described the find as a "very unpleasant surprise." Employees at the factory have been ruled out of any suspected wrongdoing.
"The first elements of the investigation have shown that employees are in no way involved," Malgras told local news website Var-Matin.
The container containing the orange juice – and huge quantities of the illegal drug – arrived from Costa Rica. No arrests have yet been made in connection to the discovery, RFI reported.
Coca leaves were reportedly used in the original recipe for the drink in the 19th century. However, the beverage giant has said that cocaine has never been an "added ingredient."
In 2015, Jersey men David Romano and Michael Ashford were jailed for a total of 17 years after they were caught trying to smuggle cocaine worth £40m into the UK. The pair were arrested after French authorities boarded their yacht off Martinique.
Around 250kg of cocaine was found on board the the SY Hygeia of Halsa. The boat had been about to embark on a transatlantic journey.