State Department slaps $3m reward on key US-trained Isis leader Gulmurod Khalimov
Former military sniper considered a threat due to 'prior counter-terrorism experience and training'.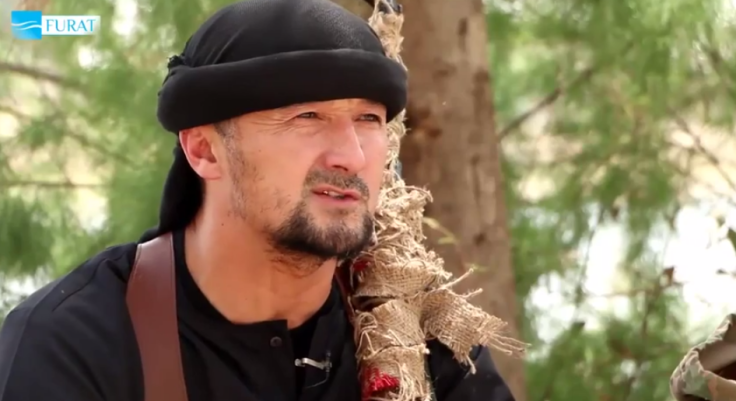 The US is offering a reward of up to $3m (£2.2m) for information leading to the location, arrest and/or conviction of Gulmurod Khalimov, a former Tajik special forces chief.
Khalimov, who defected to the Islamic State (Isis) in a YouTube video last year, attended US-funded courses on five separate occasions between 2003 and 2014, Reuters reported. The US State Department described Khalimov as a "key leader" of IS (Daesh).
"Khalimov is a former Tajik special operations colonel, police commander, and military sniper. He was the commander of a police special operations unit in the Ministry of Interior of Tajikistan. He is now an Isil [IS] member and recruiter," the US State Department disclosed in a statement.
In September 2015, Khalimov was placed under US sanctions in an effort to counter threats posed by foreign terrorist fighters. He is also wanted in Tajikistan and Interpol has issued a red notice for the IS militant, which seeks the "location and arrest of wanted persons with a view to extradition or similar lawful action".
Khalimov, 41, is considered to be a particular threat due to his counter-terrorism training, which included "crisis response, hostage negotiation and tactical leadership", a State Department official told Reuters on condition of anonymity.
"We consider Gulmurod Khalimov to be a threat to national security and the US Department of State due to his prior counter-terrorism experience and training," the official added. No further details was provide about where Khalimov received his training and the number of courses he had participated in.
Khalimov has also called for public acts of violence against the US, Russia and Tajikistan. "Listen, you American pigs, I've been three times to America, and I saw how you train fighters to kill Muslims," he stated previously. "God willing, I will come with this weapon to your cities, your homes, and we will kill you."
© Copyright IBTimes 2023. All rights reserved.