Charlie Hebdo Paris massacre: Air France distributes 20,000 copies of controversial magazine to passengers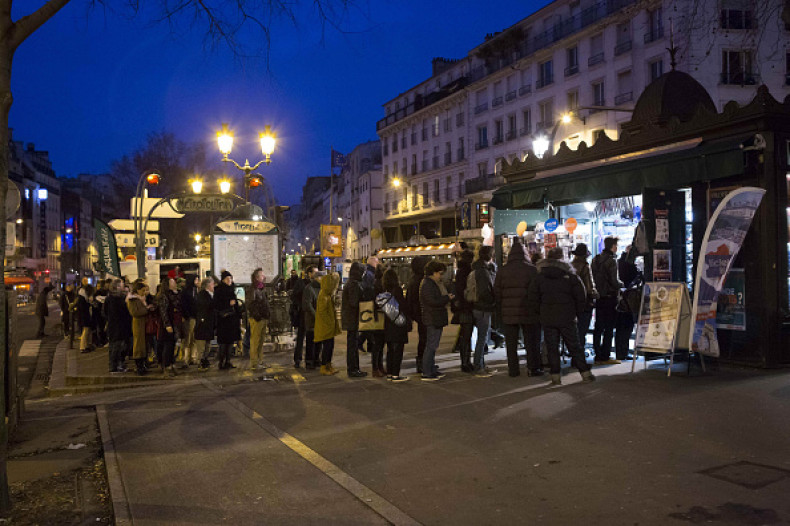 Air France has purchased 20,000 copies of the controversial Charlie Hebdo issue following the deadly attacks on its office in Paris, it has revealed.
The magazine will be available for passengers flying out of Paris from the Charles de Gaulle and Orly airports despite the issue selling out across newstands in the French capital.
Despite a normal circulation of approximately 60,000, the first issue to be released in the aftermath of the terror attacks has been published five million times.
The issue has been condemned across the Arab world because of an offensive cover which shows the Prophet Muhammad crying while holding a "Je Suis Charlie" sign. Interpretations of the prophet are forbidden in Islam and deemed offensive.
Only 2,000 copies are to be sold in Britain and bids are already reaching triple-figure sums as collectors clamour for the memorial eight-page edition.
A Turkish court has banned websites showing the cover after a lawyer filed a petition which said the cartoons of Muhammad were a danger to the "public order".
Deputy Turkish Prime Minister Yalcin Akdogan tweeted: "Those who are publishing figures referring to our supreme Prophet are those who disregard the sacred."
In response to the cover, the Council on American-Islamic Relations (Cair) said in a statement: "Just as Charlie Hebdo has the right to publish, we have the right to peacefully challenge negative portrayals of our religious figures."