Charlie Mullins: I quit Business for Britain for the sake the of Britain's businesses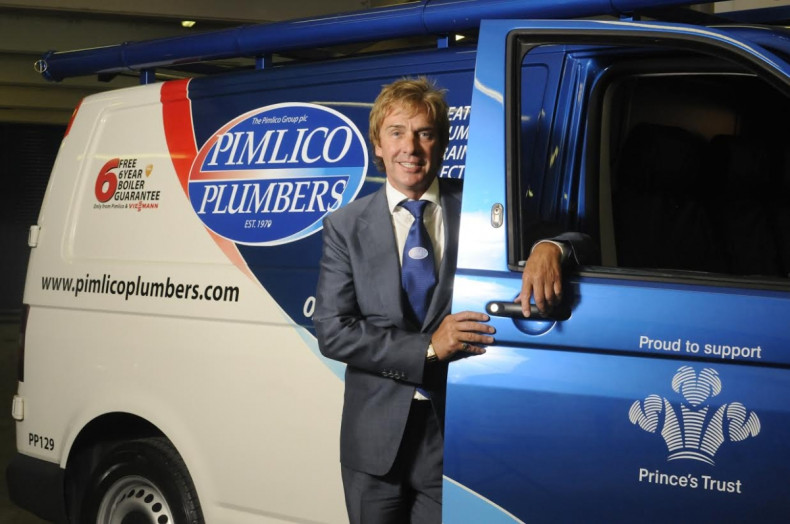 I felt the need to write personally to Matthew Elliot this week to inform him of my resignation from his organisation, Business for Britain, due to its U-turn on Europe, which has seen them move from supporting David Cameron's reform efforts, to actively running the Vote Leave campaign, calling for a UK exit of the EU.
I have been a member of the organisation's advisory council for the past year, but I simply cannot support the argument for leaving Europe when I'm a firm believer that being part of the EU is best for Britain and best for business. Why on earth would we want to leave the largest economy on the planet?
Pimlico Plumbers attended the Conservative Party Conference earlier this month where we heard the prime minister say, "We all know what's wrong with the EU – it's got too big, too bossy, too interfering. But we also know what's right about it – it's the biggest single market in the world."
I couldn't agree more. It's a total banker. The market is huge and the sheer size of Europe creates a whole world of opportunity. By nominal GDP, the EU is the largest economy on the planet. Leaving would only make it harder to get our goods to those customers, which makes absolutely no sense to me. Our position can always be improved but let's not leave because of our frustrations.
Last year Great Britain exported £226bn ($349bn) worth of goods into Europe. That is a massive amount of dosh. That sort of mullah is a huge amount to risk on a project that seems to be founded purely on the fear that Europe is dictating the way we live our day-to-day lives.
Ridiculous! In reality, Europe won't take over our lives unless we allow it to, so let's fight our corner from within the market place, and keep our seat at the table so we can maximise the benefits.
I'm not saying our relationship with Europe is perfect. Far from it. I agree there is much room for improvement. We definitely need a better deal out of our partnership in Europe but that's no reason to throw in the towel. As a nation, we have a fighting spirit and a good track record in retaining our currency, border check points and have avoided bailouts.
I'm 100% backing Lord Stuart Rose and our prime minister in our continuation as a member of the EU and that when it comes to referendum day, I think the people of Britain will too. The benefits of remaining far outweigh the reasons to leave. So let's stay and fight for what we believe in.
---
Charlie Mullins is the founder and owner of independent plumbing company, Pimlico Plumbers, and wants the UK to avoid a Brexit. You can follow him on Twitter at @PimlicoPlumbers.
---