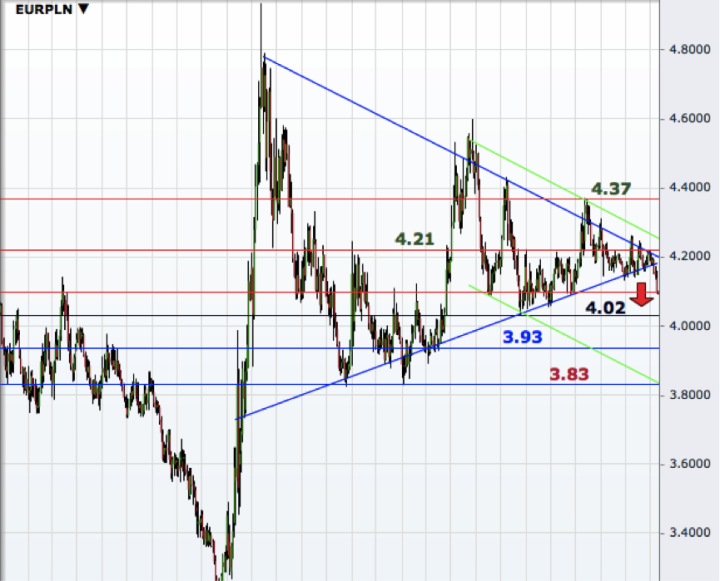 The Polish zloty rallied sharply last week helped by European Central Bank's stimulus measures and EUR/PLN is now holding near an important medium term support just under 4.09.
The rally helped the cross to break a symmetrical triangle formation since early 2010. A decisive break of the current support will expose deeper supports like 4.02 and 3.93.
Further downside will form a downward channel with its starting point in February 2011 and will open the doors to 2.83.
If the cross fails to break below 4.02, the topside levels come in the spotlight are 4.21 and then 4.37.
The ECB's policy easing moves have the potential to strengthen the zloty, even as the currency's reaction so far has been "very modest," according to Polish central bank Governor Marek Belka, Bloomberg reported.
The central bank does not see a stronger zloty good for the Polish economy as it could slow down exports. Still they will be happy if the ECB's measures succeed as Poland relies on the eurozone for more than half of all its exports, Belka said.