"It's global warming, stupid". That was the headline by Bloomberg Businessweek in the wake of Hurricane Sandy, the monstrous storm that struck the east coast of the United States over Halloween and left many parts of Manhattan island without power and under water.
The tragedy claimed the lives of at least 253 people and wreaked an estimated $71bn (£44bn) of damage in New York and New Jersey alone. While the media was supposed to be covering the frantic final days of one of the most fiercely contested presidential elections in US history, every newscast instead showed the apocalyptic imagery of the super-storm and began to ask whether climate change was the cause of it.
James Balog, the award-winning American photographer and founder of the EIS (Extreme Ice Survey), has been using his pictures to capture visual evidence of climate change in the Arctic for five years. A film about his efforts, Chasing Ice, is due to be released later this month, and the 60-year-old exclusively told IB Times UK that after the devastation of Sandy his work seems more important than ever.
"There's been a startling, shocking conjunction between the release of the film and the change in public consciousness because of Hurricane Sandy, that's for sure," he says.
"It's a tragedy what happened on the east coast of the United States. I've spent a lot of time in a number of those areas, and I find it immensely sad. The two things together however, the film and Sandy, have created a completely different mentality about climate change in a long time, maybe ever."
Extreme Ice Survey
Launched by Balog in 2007, the EIS has been accumulating a huge body of visual evidence of how glaciers are retreating in various parts of the world. Thirty-four timelapse cameras in Greenland, Iceland, Mount Everest, Alaska and the Rocky Mountains of Colorado take snaps of the landscape every 20 or 30 minutes. When witnessing a speeded-up slideshow of these images, what is revealed is a decaying landscape whereby glaciers are slowly but surely disappearing forever.
"The glaciers changing are a three-dimensional manifestation of climate change," notes Balog. "It's a way that you can see it in time and space and volume in a way that you can't with a graph that symbolises numbers and measurements."
His photographs provide a visceral counterpart to the alarming recent scientific data from the academic journal Science that reveals that the planet's two largest ice sheets, in the Antarctic and Greenland, are melting three times faster than they were 20 years ago, with global sea levels rising 11.1mm since 1992.
While Balog agrees that this scientific data is important in helping people understand the details of global warming, being able to actually show someone the effect it is having on the planet is a much more powerful tool in rallying the public into action.
"So much of the story of climate change is about scientific graphs and measurements and it tends to be pretty dry and most people just glaze over really fast when they hear this information. But what I think we've been able to provide is a real doorway into this subject so that people can really engage with it and understand it with their heart and their minds," says Balog.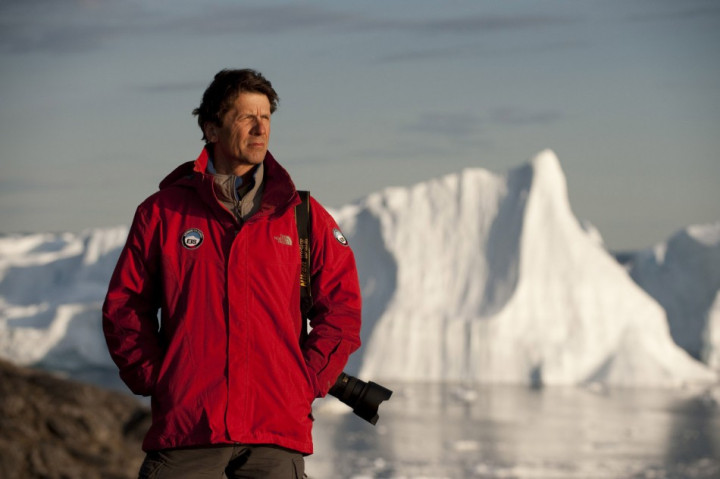 Cause and effect
The images of the seemingly inexorable decline of the polar icecaps is startling but the disastrous effect such change has on the planet is not immediately realised in the images. One has to join the dots to see that the deterioration of these glaciers has not directly caused natural disasters but has certainly exacerbated freakish weather events and made the chances of storms such as Hurricane Sandy much more likely.
"The overall pattern of extreme weather events, and that pattern goes back now a number of years, is connected with climate change. The climate scientists who first put their hands on this issue in decades past all predicted that in a period of altering climate as a consequence of altering the composition of the air we breathe we would have more violent weather, and its offspring which are things like drought and extreme wildfire events, so we're seeing that right now. That's happening. These extreme events are happening," he says.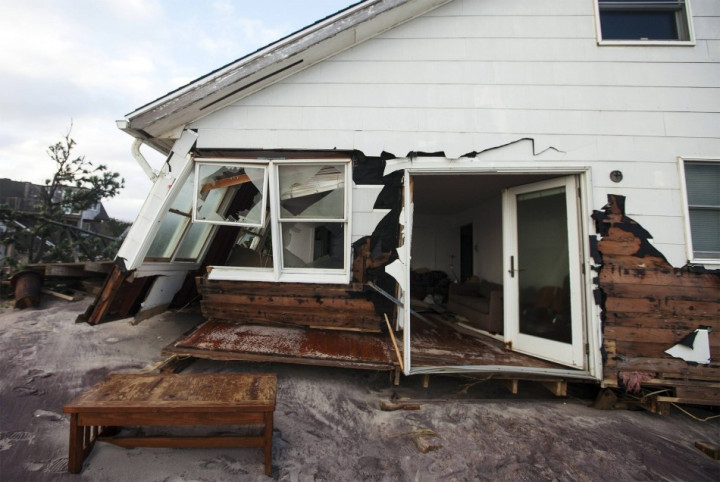 Man and nature
Balog has always been fascinated by capturing the natural world, combining insights from art and science to document various subjects from endangered animals to the world's tallest trees. At the heart of his work lies a recurring interest in the relationship between man and nature, and the direct effect people have on their environment.
"I've always been looking at this contact zone between humans and nature, and certainly what we're looking at here with the Extreme Ice Survey is a continuation of that fascination."
Chasing Ice captures the various hardships Balog had to go through in order for his project to succeed. Venturing into the desolate Arctic tundra to record glacial movement took a heavy toll on his body. After having several operations on his knee, it's clear from his struggles in sub-zero temperatures how unbelievably difficult it must be to work in such a harsh environment. Balog explains that the immense effort to take the photographs and the crippling effect it has had on his body has taught him how fragile nature is.
"With this project with the ice I've learned what mortality is all about, it's given me a new sense of mortality. Because when you see these gigantic features of the landscape disappearing in front of your eyes you can't help but realise that you, this little human begin made out of flesh and bones, muscle and skeleton, is going to crumble and decay and pass away too," he says.
"It reminds you that this life is precious, this place we live on is precious, this place called Earth, this land that's all around us here. This air we breathe is precious, and the glaciers helped me understand that and stay focused on that."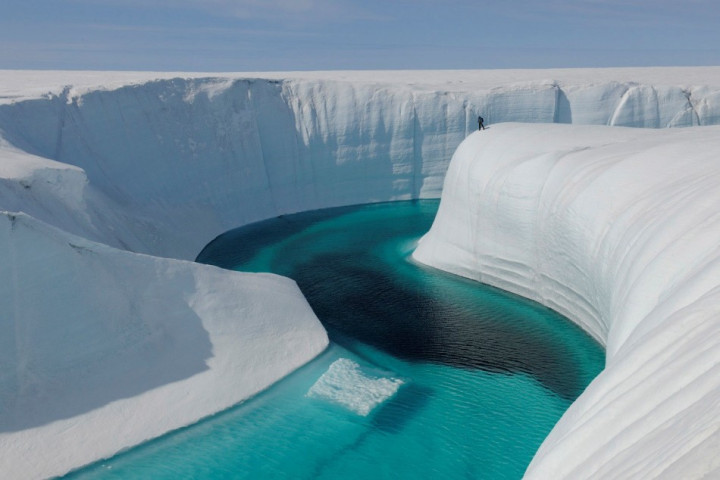 Lost forever
Balog is adamant that the value of his project means that it will continue for some time to come. "The Extreme Ice Survey will keep going indefinitely," he declares. "We have somewhere around a million pictures in the archive showing how the landscapes have evolved, and we've come to realise that if we keep that going the weight of this will be that much greater, the importance of it will be that much greater."
The EIS is seeking funding to expand its operations even further across the globe, with plans to deploy time-lapse cameras in both the Andes and the Antarctic peninsula. Ironically while Balog's project grows, what he is recording shrinks. He may state that the EIS will keep going "indefinitely", but unless action is taken soon his lifetime's work will only serve as a visual eulogy to a landscape that is no more.
The tragedy of his photographs is that it captures a moment in time that is forever lost. Hopefully, this new film about the exploits of the EIS will not only raise awareness about the devastating effects of climate change, but also the fragility of the environment and how vulnerable the planet is to mankind's actions.
Chasing Ice is released in cinemas across the UK from 14 December
Related Articles
Global Carbon Emissions Reach Record High while Doha Climate Change Talks Continue
Cameron Blocks Top Climate Change Expert David Kennedy from Energy Job