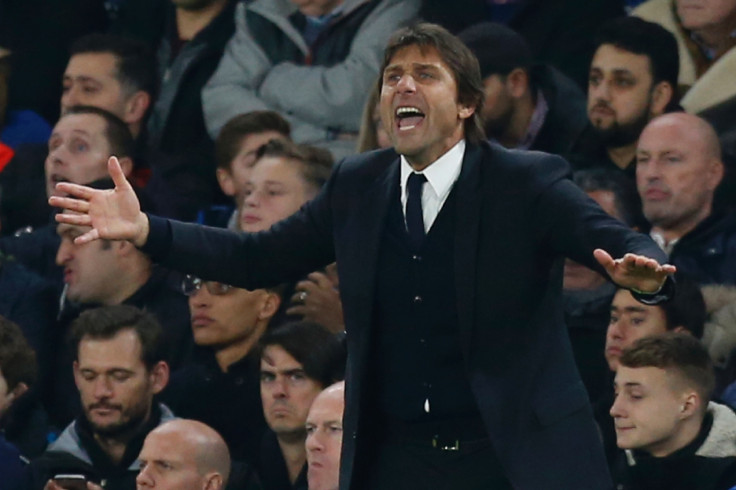 Chelsea manager Antonio Conte will make late fitness decisions on "one or two" of his players ahead of Saturday's Premier League clash with Manchester City but is keeping his selection plans "a secret."
The Blues will be without captain John Terry who is expected to be sidelined for a further two weeks with a muscular injury. Kurt Zouma continues to edge closer to his full-return after a season-ending knee injury last season, while Willian returned against Tottenham Hotspur last Saturday having been omitted entirely from recent victories over Everton and Middlesbrough.
Conte admits he does have a few decisions to mull over ahead of the clash between two of the Premier League's top three, but was giving little away when he addressed the media on Friday.
Conte told a press conference: "We have to check on the physical condition of one or two players and then tomorrow decide the line-up." When asked who they would include, he added: "I prefer to keep this a secret."
Kevin de Bruyne is expected to line up against his former club at Stamford Bridge. Signed by the Blues in 2012, the Belgian international initially returned to Genk on loan before enjoying an impressive stint in Germany with Werder Bremen before returning to Stamford Bridge.
Under Jose Mourinho, the attacking midfielder lasted just half a season, however, before he was sold to Wolfsburg where he would become one of the best players in the Bundesliga.
Ahead of Saturday's lunchtime kick-off, Conte admitted it was a shame De Bruyne was not given more time in west London.
"I think he's a great player. It's a pity that now he's playing for another team, because he's fantastic," Conte said. "Now, he plays for Manchester City and I wish him the best, but only after our game."