Chelsea manager Jose Mourinho has rubbished talk of a crisis at Stamford Bridge, insisting his position as manager is not under threat in the slightest. Having lost three of their opening five league games, Chelsea find themselves hovering just above the bottom three and are already 11 points behind Manchester City in the Premier League table.
Poor performances from individuals who were so integral to the Blues' league-winning campaign last season have heightened the perceived cause for concern around the club, but the manager insisted at a press conference it is normal for his team to be frustrated and unhappy when they are not playing well, before adding: "I am the current champion of England. Why should I be in trouble?
"The only problem we have is that we haven't had good results. We aren't happy, but we know what we are. With us, you only have to go back three months, we were the best. Best team, players, manager."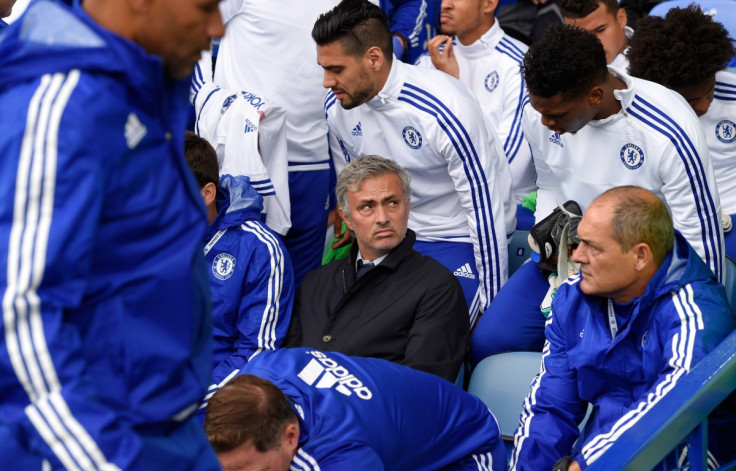 Chelsea begin their Champions League campaign at home to Maccabi Tel Aviv on Wednesday 16 September before a crucial showdown against Arsenal the following Saturday. "It's a new competition with all four teams starting with zero points. To start at home is important," Mourinho said of the CL game.
"The only problem we have is that we haven't had good results. We aren't happy but we know what we are. I promise you I am fine. I am not happy. I am not used to losing so many times but I am adapting to the challenge. Communication is very important and I try to improve my teams at that level."
Mourinho has tasted victory just once this season, in a narrow win over West Brom. After losing the season's curtain raiser in the Community Shield against Arsenal, his side were held to a home draw by Swansea City on the opening day of the season before defeats to Crystal Palace, Manchester City and Everton.