In terms of results and performances I can't remember a grimmer period in the era of Roman Abramovich than the defeat at Everton. This is as desperate a set of performances as I have seen, particularly defensively, considering Chelsea had the best defensive record last season.
Defensively we have been poor and I think it is partly down to Jose Mourinho changing his two central defenders and the two holding midfielders. If it isn't broke then don't fix it. What was wrong with last year's combination in defence? As a unit, Pedro offers very little support for Branislav Ivanovic, as no-one has this season. Last year it was a big feature of Chelsea that they were a unit, they were defending and closing down as a unit now they're twos and threes over the pitch and getting played around. Having said that, some of it has been forced upon the manager with John Terry sent off against West Brom and Thibaut Courtios' own red card and injury.
Chelsea's title defence is over - and Fabregas and Ivanovic must pay
Chelsea are carrying too many passengers at the moment. I think it is tough to pick one to blame the current run on as there are a number of players who haven't performed to the level they were at last year. But if I had to pick the next team I would drop Cesc Fabregas and Branislav Ivanovic. Fabregas has a lot of quality but defending isn't one of them. When Chelsea haven't got the ball he offers very little. I would go for a tight three in the middle of the park with Ramires and Willian either side of Nemanja Matic and have Eden Hazard, Diego Costa and Pedro as the front three. In defence, I would have Cesar Azpilicueta at right back, Baba Rahman at left back and bring Cahill back in.
I can't see past Manchester City in the title race. Even from a Manchester United point of view I can't see them winning it, they don't look anywhere near good enough. Chelsea aren't going to catch City, I can't see anyone catching City. They look ruthless and they're finding a way to win games like at Crystal Palace, which arguably they should have dropped points in. Picking up points when you probably don't deserve them is a trait that I have seen many title winning teams have. The title has gone for Chelsea. They don't want to be thinking about the title right now, it's all about getting their season started.
Will Abramovich pull the trigger?
We live in a world where five games in and we're talking about someone's future. Chelsea are a football club that isn't afraid to sack the manager and they have made decisions that I wouldn't have made. But it has worked for Chelsea, managers get sacked and they go on and win the Champions League and the Premier League.
Because Chelsea are such a volatile football club people will speculate about Jose's future. This is Chelsea's worst start to a season since 1988 and if it continues and we find ourselves in a similar position in December that will probably be the end of Mourinho. Abramovich will pull the trigger and won't have any qualms about it if he feels it is the right thing to do.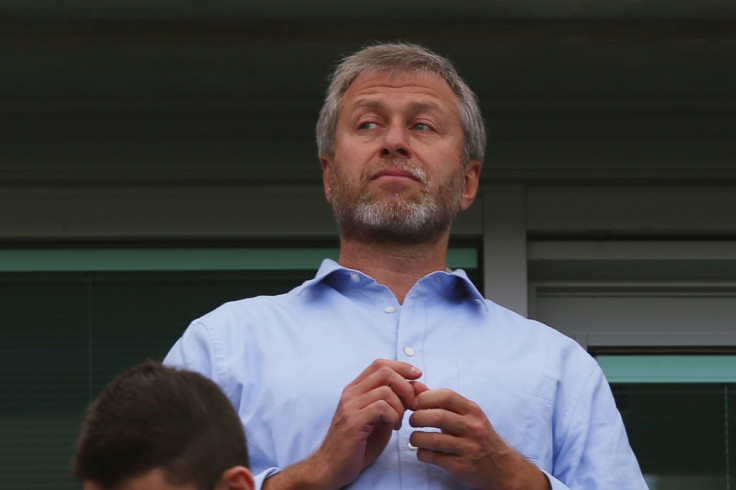 The owner was apparently down the training ground last week but read into that what you want. I've seen the owner down the training ground when results have been good, but I am sure he will be concerned with how the season has started and if we get another 10 or 15 games in and things have not improved then I am sure he will consider Jose's future.
The Champions League opener against Maccabi Tel-Aviv is an opportunity to get the season started. Can Chelsea go into the Arsenal game off the back of another disappointing result, or if they win and keep it a clean sheet is it completely different game? At the moment I can't see how Chelsea beating Arsenal and the Champions League game could be a blessing. At the moment it is difficult to see Chelsea doing anything this season the way they have started and I can't see them winning this competition, no chance.