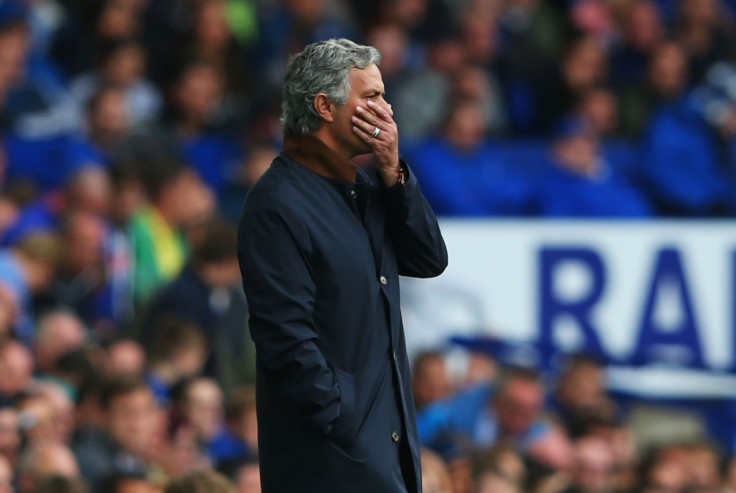 Jose Mourinho plans to introduce Oscar and summer signing Baba Rahman into his Chelsea side for the Champions League opener against Maccabi Tel Aviv.
Chelsea have endured a torrid start to their Premier League campaign, losing three of their opening five games and seeing their star players of last season underperform to a significant level.
Speaking at a press conference ahead of the European curtain raiser, the Blues boss said he plans on tinkering with his line-up to "change the dynamic" of the side that has struggled in the opening months of the season.
"I am going to make a couple of changes to try a different dynamic and give a chance to players who aren't playing," Mourinho said.
The Chelsea boss added that Oscar, who has not featured since the opening day draw against Swansea City, is in line to feature against Maccabi, while there could be a debut for Rahman.
"Is he fit as in not injured? Yes. Is he at top condition? No," Mourinho said of Oscar, London 24 reported. "Yes, he is selected though, he will be in the squad. Baba will be selected as well."
The Blues boss did reveal however that Radamel Falcao is out.
"[Falcao] is not in the squad. He had a problem with a tendon during training. It will just be for this game."
Chelsea's poor start to the season has already seen some question their title credentials just five games into the new Premier League season. While admitting his side have started badly, Mourinho was quick to suggest some critics have short memories.
"You have just to go back three months and three months ago we were the best team in the country, the best manager and the best players. We are not happy, but we know what we are," said Mourinho.
"We start so bad. (But) it's not because of that that somebody can steal what we are. Nobody can steal what we are, nobody can steal our trophies, nobody can steal our history. We know what we are: champions of England."