Chelsea's win at West Ham was just the sort of victory you need if you're going to win the title. West Ham carried a big threat the whole game, and it just showed that Jose Mourinho has several different ways of winning. He can grind out a win when his team are under the cosh in a London derby, without one of his best players in Nemanja Matic.
The victory reminded me a lot of the Blackburn game a few years ago, when Arjen Robben got kicked to pieces. Jose found a way to win that night, and he did the same at Upton Park. Mourinho can mix up his team, mix up his tactics, and pick up points in all sorts of situations. That's probably the main difference between him and Manuel Pellegrini, and the main reason Chelsea have opened up such a big lead over Manchester City.
It's not all over yet, but I said from day one that Chelsea will win the title, and I still feel that. Chelsea have been top of the table since the first weekend, and I don't see them losing it from here. The squad is too strong, and the manager too wily, to let that happen.
One of the key pillars in Chelsea's success this season has been John Terry, who it seems is going to stay at Chelsea for another season. To me this makes perfect sense; for me, he's been the best centre-half in England this season. Just look at the way he played against Tottenham, he hardly gave Harry Kane a kick. Terry stood in front of him when he needed to, and sat off when he needed to. That'll go down as one of his finest performances of the season.
Obviously, Chelsea want to avoid the sort of situation Manchester United have suffered, after letting Nemanja Vidic and Rio Ferdinand go on too long. But Kurt Zouma has already come in and proven he can be Terry's long-term replacement, when the time is right. Gary Cahill is recovering from a difficult few weeks, and Brana Ivanovic can play centre-back as well, so there's plenty of cover there. Terry hasn't missed a minute of Premier League action this season and Chelsea are top of the table, and that shows he's still got plenty to offer.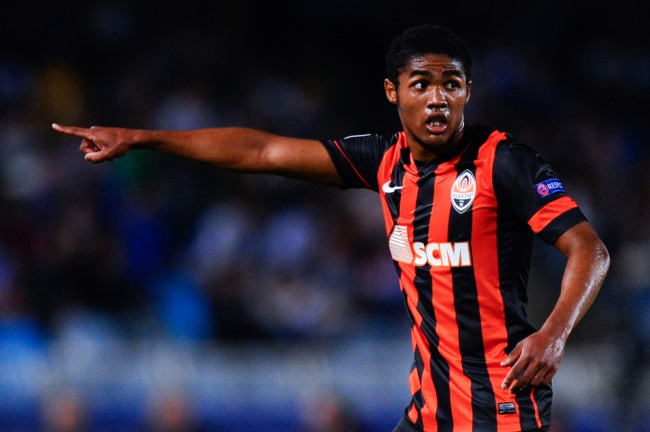 At the other end of the pitch, there's talk of Chelsea signing Douglas Costa, the winger from Shakhtar Donetsk. I'm not sure that wing should be the priority for Chelsea at the moment; they've already got Willian, Eden Hazard and Juan Cuadrado competing for places on the wing, so I'm not sure Mourinho needs another winger. That said, Jose loves his wide men; in his first spell he had Damien Duff, Joe Cole and Arjen Robben competing for places out wide, and that worked out ok, so who are we to doubt the wisdom of the Special One?
The one area I do see as a priority is goalkeeper – Petr Cech is too good to sit on the bench and I see him moving on at the end of the season. I expect Mourinho to sign either a young kid, or someone with plenty of experience, someone like Pepe Reina. I also wouldn't mind seeing him bring in another striker if the right player becomes available.
That's all for the future though. For now, all looks rosy in Chelsea's garden, and I imagine it staying that way until May.
Jason Cundy was a hero at Stamford Bridge as a no-nonsense centre-half during the early 1990s. Today he presents the popular Sports Bar radio show on TalkSPORT, and you can find out more about his work with the station here.
He also commentates on Chelsea games for Chelsea TV, working with fellow IBT columnist David Chidgey,and is a prolific member of the Twitterverse.