Jason Cundy: Chelsea fans' Paris racism is even more shocking in light of Charlie Hebdo attacks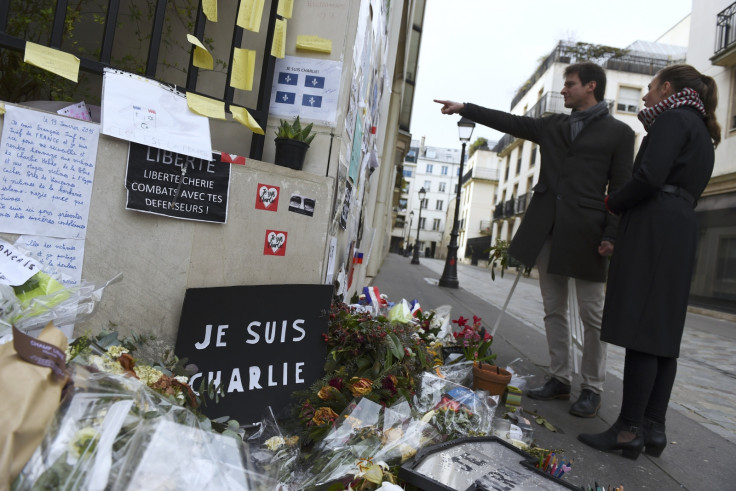 I saw the video from Paris last night and the immediate reaction is hard to put into words, but the obvious reaction was sickness to the pit of my stomach at what I saw.
When I first looked at the footage, it was almost like going back in time to America in the 1940s and 50s, when black people weren't allowed to sit in certain parts of the bus. That this is happening in Paris, a modern city, is mind-boggling.
These are mindless scum that have no place in football, or society. Football mirrors society to an extent; if you look back at the 1970s and 1980s the violence in football reflected the violence in society. But the people you saw last night were very much a minority.
I can honestly say I don't know anyone like the morons who shamed Chelsea in Paris last night. I don't know anyone who speaks like that, or says those things. When I see them, I was just appalled and today I was embarrassed to be a Chelsea fan.
How long have they been following Chelsea? Have they any idea of our heritage, and the black players who have graced our club with such distinction? A couple of people have asked me whether these idiots celebrated when Didier Drogba scored the winning penalty in the Champions League final in 2012. I would ask whether they even watched it.
What makes it even worse is what happened in Paris last month. For those idiots to turn up in a city that was torn apart by terrorists just a few weeks ago is doubly shocking. But I don't think the Paris connection even dawned on them. These are knuckle-dragging, mindless scum who unfortunately follow Chelsea.
Twitter abuse
People have already used this as a stick on Twitter, indirectly calling me a racist and calling my club a racist club. I am an easy target, I'm on national radio and I will always speak out in favour of the club, although I have always been critical when necessary. I've been mass blocking today.
The Twitter abuse just goes to show there are people who will always use this kind of thing as a tool, a vehicle to pursue their own prejudices and score petty points. However there was a Liverpool fan who came out and said he was sorry for the Chelsea fans, which I retweeted. Chelsea and Liverpool fans don't always get on, but that was a nice touch.
Going forward, these scum have to be rooted out, named, shamed and banned. The club can find out their names, find out whether they are a member, stop them buying tickets. I've seen now that the authorities, both here and in Paris, would like to have a word with them too, and come down with the heaviest punishment possible.
If you look at the way the club have operated over the years, since the days when Paul Canoville was being pelted with bananas 30 years ago, the hooligan element has largely been eradicated. These aren't people we see day in, day out at Stamford Bridge, or any other stadium for that matter. But this just serves to remind us that the fight is never over.
Whatever happens in the future, I want to make it clear that the large majority of Chelsea fans, the ones I meet and talk to, are well-behaved. Don't tar us with the same brush as a few morons with their mob mentality, who have had too much to drink and need any excuse to spout their bile. They do not represent me, or any other Chelsea fan.
Jason Cundy was a hero at Stamford Bridge as a no-nonsense centre-half during the early 1990s. Today he presents the popular Sports Bar radio show on TalkSPORT, and you can find out more about his work with the station here.
He also commentates on Chelsea games for Chelsea TV, working with fellow IBT columnist David Chidgey,and is a prolific member of the Twitterverse.
© Copyright IBTimes 2023. All rights reserved.