Watching Luis Suarez play against Manchester City last night, it's easy to see why Barcelona paid £65m for him. In fact, on last night's evidence, there's a case for saying he's worth £100m.
There are very few people on the planet who can do what Suarez does so consistently. Yes he comes with baggage, there's always the chance he'll get banned again, but last night he showed just how clinical he is. He wasn't in the game much, but he scored two goals, and players who can do that in big games are worth the huge transfer fees.
His loss has clearly destabilised Liverpool. Suarez was an outstanding number 9 and to lose a player like that would hurt any team. It didn't help that Daniel Sturridge got injured early in the season and the new signings like Adam Lallana and Lazar Markovic took so long to settle.
But now Liverpool are starting to tick. There's no Steven Gerrard slowing the pace, and Jordan Henderson is starting to produce the sort of form he showed at the start of the season. Their three at the back is settled; I'm not a big fan of any of those three centre-backs individually, but the system is getting the best out of the players on the pitch and maximising the effectiveness of the team, which is the basic requirement of any system.
By contrast Liverpool's great rivals, Manchester United, look a mess. Louis Van Gaal doesn't seem to know who to play where. Angel Di Maria, for example, has been played in four different positions: midfield, up front, in the hole and on the left wing. How are the players supposed to understand their jobs when they are being shunted around every week?
Given the gulf in organisation and tactical clarity between the two teams, I'm tipping Liverpool to pip United to fourth place at the end of the season, and consign their old foes to another season without Champions League football.
United are still the team in possession of that coveted fourth spot, but they've still got to go to Liverpool, and on current form I wouldn't give them a price at Anfield on 22 March. If they lose there, and at home to Arsenal in the cup, the season's in tatters and the fans will get on Van Gaal's back even more.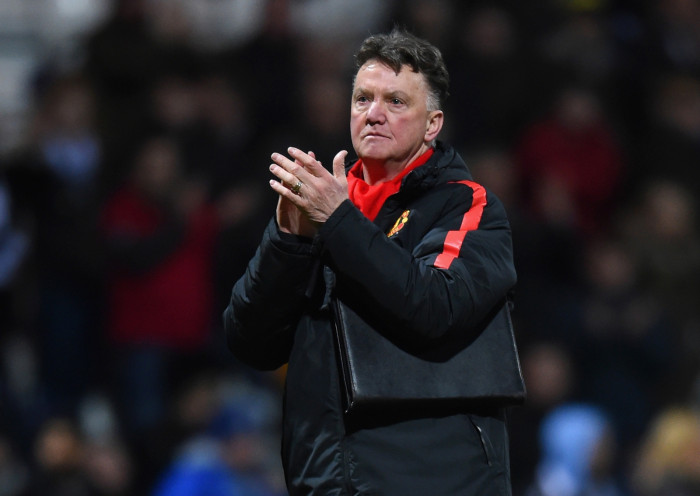 Is Van Gaal the right man for United? Well he certainly hasn't covered himself in glory so far. But United shouldn't get rid of the Dutchman. Where would they go if they sacked him now? It would be a suicidal decision.
Van Gaal needs to be backed. It'll cost United £100m, but they have to stick with it. United may have the fourth-best defensive record in the league, but that's largely down to David De Gea; this team still has massive defensive problems, and those problems date back to Sir Alex Ferguson's time. They're still going through the transition, and Van Gaal needs the time to complete it.
The Mourinho mistake
But no matter what Van Gaal achieves at United, whether or not he fixes United's problems this summer, everyone at the club, from boardroom down to supporters, must look back on the decision not to hire Jose Mourinho as a huge error.
Mourinho has his negative points, of course, and certain clubs would look at him and his way of operating as controversial. Manchester United have got this brand they want to protect and that may have been an issue.
But you have to take the good with the bad, and Mourinho offers an awful lot of good. All of his teams are built from the back, and that's what United need at the moment. They've become the English version of Real Madrid's Galacticos, but Jose would never have let that happen.
Mourinho would have identified targets for rebuilding and he would have done it. Look at the players who have joined Chelsea, and those that have left. There's a purpose there, a plan. Look at United and you can't see anything like that.
If Mourinho had been in charge of United for the past 18 months, I can't believe they wouldn't be more solid, I can't believe they would be making so many defensive mistakes. And Mourinho certainly wouldn't have sanctioned the signing of Radamel Falco, a move which smacks of desperation – and sums up where United are at the moment.
Jason Cundy was a hero at Stamford Bridge as a no-nonsense centre-half during the early 1990s. Today he presents the popular Sports Bar radio show on TalkSPORT, and you can find out more about his work with the station here.
He also commentates on Chelsea games for Chelsea TV, working with fellow IBT columnist David Chidgey,and is a prolific member of the Twitterverse.