John Terry's days at Chelsea are officially over, according to club legend Marcel Desailly, who has insisted the captain's "time is up" at Stamford Bridge. The 36-year-old has seen just six minutes of action in the Premier League this season and has steadfastly been overlooked by manager Antonio Conte.
Terry joined the West Londoners from West Ham United in 1995 and has gone on to spend a successful two decades at Stamford Bridge, in the process becoming one of the club's greatest ever players. Four Premier League winners' medals, five FA Cups, three League Cups, the Champions League and the Europa League have all been claimed during a glittering 21-year spell with the Blues.
However, with a new contract unlikely to be forthcoming Terry is becoming a dwindling presence at Chelsea, as the club look to regain the Premier League title. Summer returnee David Luiz has immediately jumped ahead of the former England captain in the pecking order, while Gary Cahill has been regularly favoured by Conte this term.
France World Cup-winner Desailly knows how it feels to be in the twilight of his career at Chelsea, having been pushed out of the reckoning by an emerging Terry before operating as a mentor to the centre-back during his final days at the club. And much like the ex-AC Milan man knew back then, the time for Terry to move on is fast approaching.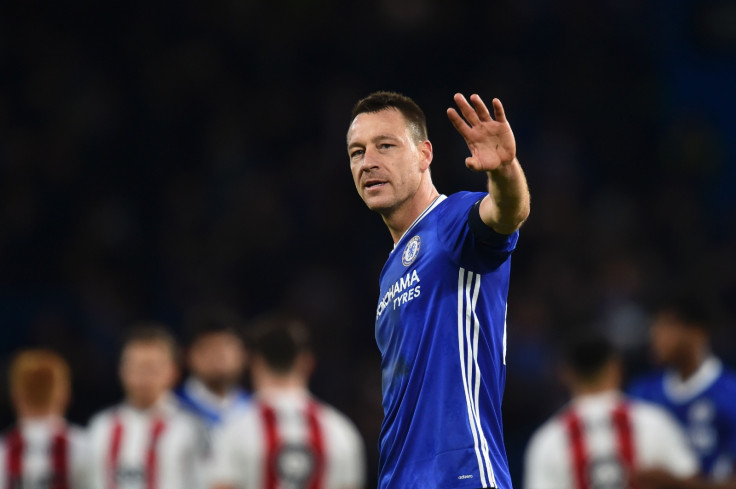 "I left because [other Chelsea defenders] were faster than me, better than me and it was my time to go – their time to shine – and now it's his time," Desailly told the Daily Mail. "It's great to see that he's been able to handle it. You are the captain, you have been put to the side a bit because other players are more suited for the tactics required, but you're still there present, you are still there focused.
"You remind one of the players when he's not training well 'Oh, what are you doing?' so these are the small important details that John is going over. I'm happy because it's a different phase for John – leader as a first-choice but also leader as a second-choice. He's there to boost and to be present in the group so it's a different approach of John."