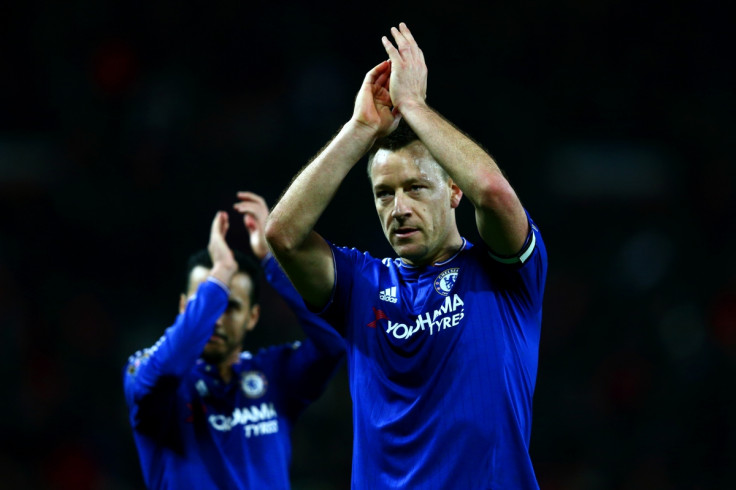 Chelsea captain John Terry deserves a new contract, according to Robbie Savage. The pundit has been a local critic of the 35-year-old defender this season, but thinks his recent form merits an extension to his contract.
Terry recently announced that Chelsea do not intend to offer him a new contract, meaning he is set to leave Stamford Bridge at the end of the current campaign. But Savage thinks there could still be a last-minute change of mind.
"Legends are sometimes too easily discarded by big clubs. John Terry deserves a new contract at Chelsea," he told The Mirror. "Whatever you think of Terry, he has been one of the top centre-backs in the Premier League this century.
"And even if he is a powerful voice in the dressing room, surely it is better to keep him at Stamford Bridge for another year than risk him becoming somebody else's asset?"
Savage also questioned Chelsea's reasoning for allowing Terry to leave the club. "For me, the only reason to get rid of Terry is because the new manager might feel threatened by such a dominant influence in the changing room, and it might become a problem if the skipper thought he could manage the club ­better," he said.
"I don't think the situation has been handled very well on either side. How long did Chelsea expect Terry to keep quiet if they knew he was going to be looking for a new club this summer? And for Terry to spill the beans in a foyer at Milton Keynes was far from ideal, either."
Savage said Chelsea, much like other Premier League clubs, are guilty of allowing their legendary players to leave too early.
"Liverpool should have kept hold of Steven Gerrard, Arsenal should have kept Patrick Vieira, Chelsea should have kept Frank Lampard, and David Beckham won titles in three countries after leaving Manchester United," he said.