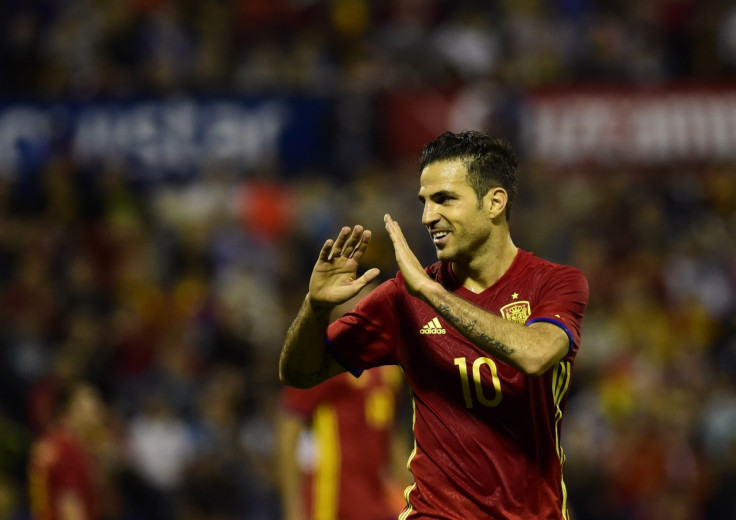 Chelsea midfielder Cesc Fabregas says he held talks with Real Madrid on several occasions over the years over a possible move to the Santiago Bernabeu.
After joining Arsenal as a 16-year-old, Fabregas was frequently linked with moves back to Spain as he set about establishing himself as one of the Premier League's finest midfielders.
A return to his boyhood club Barcelona beckoned in 2011, where he spent three years before returning to London to join one-time rivals Chelsea in the summer of 2014. But things could have ended differently for the Spain international, however, who says a move to the Spanish capital was often discussed.
When asked if he was ever close to becoming a Real Madrid player, he told Marca, Sky Sports report. "Well, there were contacts over several years and with different presidents. An agreement was never concluded. There were things, but there was no final agreement. It lacked the step forward."
"It's tough," Fabregas continued. "Last season was excellent, despite the pain of the Champions League. We won the Premier League title and the Capital One Cup, that I had never won before. It was a spectacular year.
While Fabregas was part of the Spain side who beat England 2-0 on Friday 13 November, wins have proven harder to come by at club level. Chelsea have already lost seven of their first 12 league games this season with their most recent defeat to Stoke City leaving the club just six points off the foot of the table in 16th place.
The disastrous run of form has seen manager Jose Mourinho come under pressure, but Fabregas insists the relationship between manager and players remains as strong as ever. "This season is a pain. Things are not going for us and the results don't do justice to how we are playing. We are doing things better, but there's no luck. We have to start winning now.
"With Mourinho [it's] fine, fine. Obviously when you don't win people say things, and when you win, everything is phenomenal. When you don't win, everything is tougher, but we have to be united and strong with the fans and the boss.
"That's the only thing that can take us forward. Nobody is going to help us. In the Champions League we can hurt the big teams, but in the Premier League we have to wake up now. Right now."