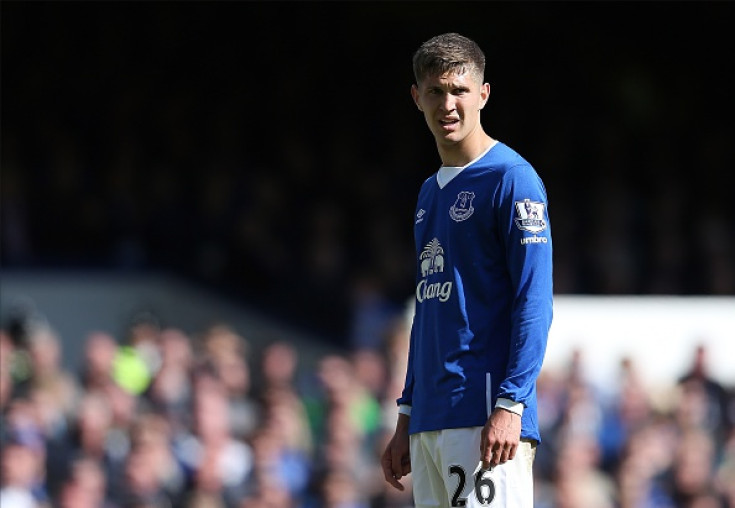 Chelsea are preparing a massive £34m ($53m) bid to sign Everton defender John Stones this summer, according to the Telegraph.
The Blues have already had a £20m ($31m) bid turned down for the player, as confirmed by Jose Mourinho but are unwilling to relent in their pursuit of the England international who they have identified as a long-term replacement for John Terry.
The 21-year-old has been in brilliant form this season for Everton and the report suggests that Chelsea are willing to more than triple Stones' wages to help make up his mind. Stones would also help Chelsea stock up in the home-grown department, which has been mandated by the English FA.
Manchester United are also interested in the player, with the Mirror reporting that Louis van Gaal is keeping a keen eye on the defender.
However, Everton manager Roberto Martinez is not happy with the way Chelsea are conducting their business and insists that making their interest in the player public is unsettling his squad ahead of the start of next season.
The Toffees were recently beaten 3-1 by Arsenal in a pre-season friendly in Singapore following which Martinez came out with a statement regarding the player's future.
"We pride ourselves on playing a certain way and educating our young players in a manner that they are going to always get attention from elsewhere and that is always a compliment," Martinez said, as quoted by Sky Sports.
"The other side is the disappointment of seeing a football club leaking such statements to the press and making it so open.
"That is not the way we would do it at Everton, we would not speak of a player who is registered at another club and there is no issue from our point of view - John Stones is an Everton player."
Mourinho hit back by stating that Martinez can quell the speculation by rejecting the bid, which will alleviate the pressure the club is under regarding the future of their star defender.
The Blues have a wealth of talent in that department with Terry and Gary Cahill forming a brilliant partnership, while Kurt Zouma can fill in for either player in case of an injury.
"We made a bid, the bid is there and Everton have the power to accept it or refuse it," Mourinho told Sky Sports.
"Bids come for our players, we make bids for other players and the process can be so simple.
"I would advise Roberto to do the same thing as I do. If I get an offer for one of my players and I don't want to accept any offer I say I don't accept any offer, so he can make it very, very easy," he added.