Chelsea midfielder Nemanja Matic wary of Petr Cech's move to Arsenal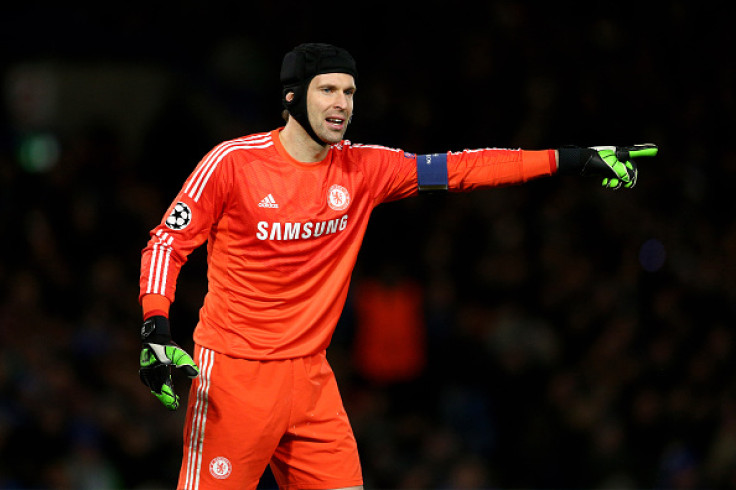 Chelsea midfielder Nemanja Matic believes that Petr Cech will be a major addition at Arsenal and hopes that the player is not able to recreate his best form like he did with Chelsea for the past 11 years.
The Czech Republic international made his debut for the Gunners in a pre-season friendly against Everton in Singapore and is likely to be inducted into the team when they play Chelsea in the Community Shield on 2 August. Cech saw most of last season from the bench with Thibaut Courtois being given the number one spot. He had a discussion with owner Roman Abramovich to make a move to Arsenal and continue staying in London where his family is settled.
The Gunners have not won the title in over a decade, after they went a whole season unbeaten in 2003/04 and Cech's arrival will go a long way in bridging the gap between themselves and holders Chelsea, who finished last season 12 points ahead of the Gunners.
"Petr is a great guy and a great keeper. It is going to be a very important signing for them. But I am not happy because of that. We know that he is very professional. He is one of the best keepers. And I hope this season he does not perform as he did here for 10-11 years," Matic said, as quoted by the Guardian.
"I am happy for him because he gets to stay in London, which for him and his family was very important. I wish him all the best."
Meanwhile, the midfielder has welcomed the addition of new players to the squad and believes that the Champions have enough to overcome anything that rivals put their way, like they did last season.
"If some new players come, good players are always welcome and for good players there is always space so it doesn't matter what is going to happen in this market ... we are ready. We are ready to prepare with everyone and we will see. Maybe other teams will sign lots of players but that maybe worse for them," he concluded.
© Copyright IBTimes 2023. All rights reserved.