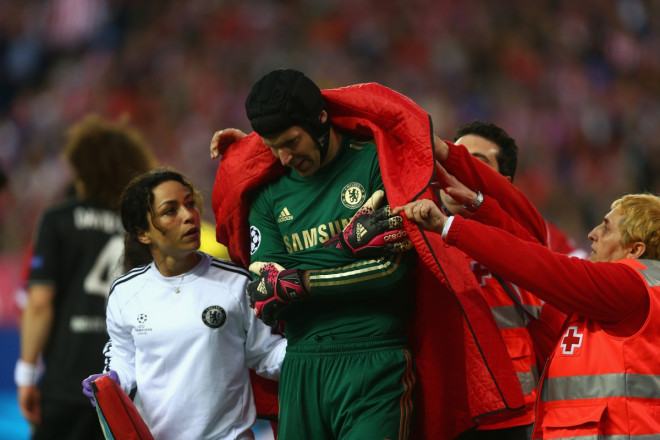 Chelsea are reportedly willing to sacrifice Petr Cech should the Blues legend refuse to be understudy to Thibaut Courtois.
Courtois is currently enjoying his third successive loan season at Atletico Madrid and is yet to make an appearance for Chelsea after joining them in 2011 following a £5m move from Genk.
However, his future has been under scrutiny in recent weeks, with reports in Spain claiming that he wants to join Barcelona, having already told Jose Mourinho that he wouldn't go back to Chelsea unless the Portuguese guarantees him a starting role.
Mourinho himself recently confirmed that he had already made a decision on Courtois' future. Even though he refused to clarify his choice, according to The Telegraph he wants him back at Stamford Bridge to train with Chelsea during pre-season and prepare himself to be the club's no.1 goalkeeper.
While Cech is expected to recover from a shoulder injury just on time for the pre-season, the Telegraph claims that the 31-year-old keeper will then have to wait for an opportunity to try to recover his place.
Should Cech not accept that role, Chelsea will reportedly try to part with him – considering both a permanent move and a loan.
In that case, Cech may be not the only legend to leave Chelsea this season. Captain John Terry recently committed his future to the club by signing a one year deal but both Ashley Cole and Frank Lampard are still yet to decide their futures – with their contracts set to expire on 31 June.
Cech joned Chelsea in 2004 from Rennes and has since became a club legend – winning three Premier League titles, one Champions League, ona Europe League, four FA Cups and the League Cup twice.