Chelsea defensive duo Gary Cahill and Thibaut Courtois are both fit to face Southampton on Tuesday night (24 April), manager Antonio Conte has confirmed. Cahill missed his side's FA Cup semi-final victory over Tottenham with an illness, while Courtois recently suffered an ankle problem.
Conte allayed fears over the integral pair's fitness and confirmed that they are both fit and ready for the visit of Claude Puel's men. The Italian was keen to praise Nathan Ake, Cahill's replacement against Tottenham, but hinted that the England international will be restored to the starting line-up on Tuesday night.
"Gary trained with us yesterday and today," Conte said in his pre-match press conference. "It's normal to check his condition, I want to speak with him tomorrow before taking a decision but in this case I'm happy he is able to play tomorrow.
"I want to underline [Nathan] Ake's performance [against Tottenham]. I was pleased, he played a really good game and he is important for us. I have all the players available. [Thibaut] Courtois is fit."
Chelsea could increase the gap between them and Tottenham to seven points with a win over Southampton and will be no doubt buoyed by their victory over Mauricio Pochettino's men at Wembley.
Many see the 4-2 win as a huge psychological boost to Chelsea's title hopes, but Conte seemingly does not share that view.
"I don't know [if it provides Chelsea with a psychological boost]," added Conte. "I think for us it was important because we reached the final of the FA Cup, a great competition. For us it's great to know that a week after we finish the championship we get to play in the FA Cup. It's a great achievement, but I don't think the win [gives a psychological boost]."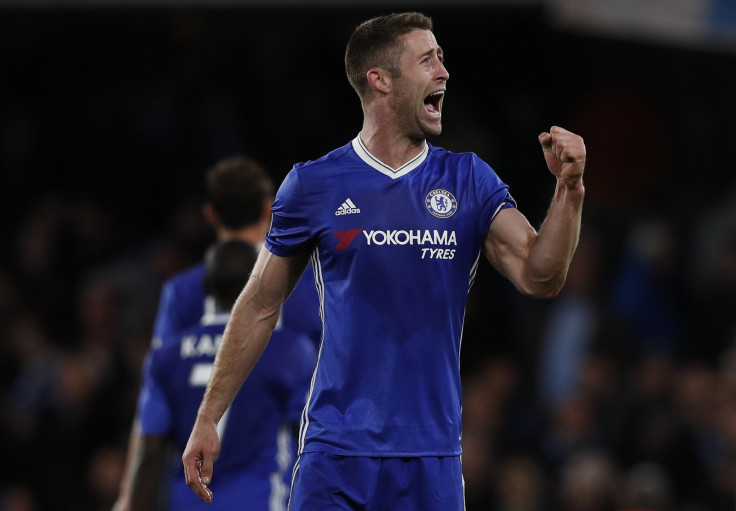 Conte decided to rest star forwards Eden Hazard and Diego Costa against Tottenham. The pair were brought on in the second half and helped swing the tie in Chelsea's favour Hazard made it 3-2 and played a big part in his side's fourth – and Conte had no problems with the way the pair reacted to being dropped to the bench.
"Yeah they [Hazard and Costa] understand," said Conte. "Every single player wants to play every game, I know this but also there is a manager in every team that must make the best decision in these types of situations and also to give a chance to the other players, to show great work-rate and desire to play. Their reaction was good but for me it was normal."
Asked if they pair would start against Southampton, Conte said: "I have another day to decide our best 11 but I think they're in good condition and good form. Tomorrow I hope to see a good performance from all my players."