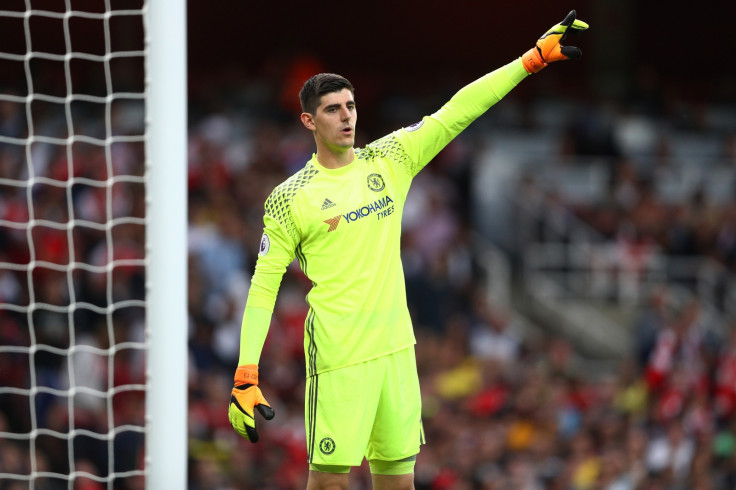 Chelsea goalkeeper Thibaut Courtois has attempted to clarify comments he made suggesting he wanted to return to Spain at the end of his current contract at Stamford Bridge. The Belgium international enjoyed a successful three-year loan spell with Atletico Madrid and said he "missed" both the La Liga club and life in Spain.
The 24-year-old played in the Spanish capital between 2011 and 2014, winning four major honours including a La Liga title, while he was also a Champions League runner-up with Diego Simeone's side. Courtois won the Premier League title and the League Cup in his first season back in West London, but has yet to hit the heights of his spell at Atletico.
Courtois suffered the most challenging season of his career last term as Chelsea surrendered their Premier League title in tame fashion. The former Genk stopper missed three months of the campaign with a knee issue and received a curious message from Real Madrid wishing him a speedy recovery.
But following comments he was ready to consider his Chelsea future at the end of his contract with the cub, which expires in 2018, Courtois has made a U-turn and says his return to Spain could now come at the end of his career.
"I understand the commotion with the Chelsea fans," he said, according to Sky Sports. "But I just meant that I want to return to Spain one day – but it can also be after my career. I'm happy to be at Chelsea. For how long, we will see. But now I want to win prizes with this club."
Despite being yet to recapture his best form at Chelsea, Courtois has been an ever-present under Antonio Conte in the Premier League so far, playing every minute of their seven matches. But having unnecessarily thrown his long-term future at the club into deep uncertainty, Blues fans would do well to enjoy the Belgian while they can.
"I consider myself half Spanish," he told Marca in an interview in September. "I miss not just the club [Atletico] but Madrid and the country. "Since the first minute, I fell in love with Spain – the people, the way of life, the food. I have kept up the late dinners, the siesta, and most of the television I watch is Spanish. When I left Spain I had it very clear in my mind that I would return one day. I have a contract with Chelsea for three more seasons. In 2018, when I begin my last season, I will have to evaluate if it's better to renew or to leave."