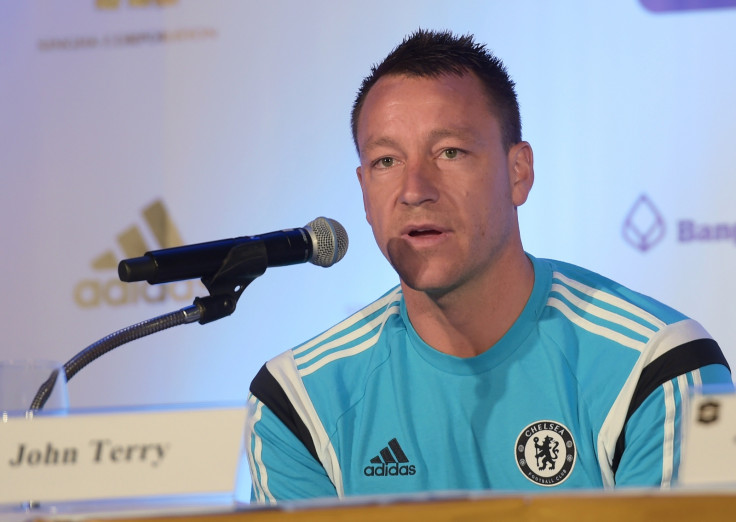 Chelsea defender John Terry admits the 1-0 defeat to Arsenal in the FA Community Shield is a bitter pill to swallow. Alex Oxlade-Chamberlain scored the only goal of the game for the Gunners, with Arsenal manager Arsene Wenger ending a 13-game run without victory over Blues boss Jose Mourinho in the process.
While Terry does not believe the result will play any part in the final destination of the Premier League trophy this season, he does feel "horrible" in defeat and was left hurt by the final outcome. "I don't think so," the Chelsea skipper told Sky Sports when asked if the result will give Wenger's side a psychological edge in the battle for the Premier League title.
"I think it's one of them where they'll probably come out and say differently. They do mean something, but win or lose, I don't think you can say that [it will affect the league]. Losing is just horrible in all aspects... forgetting the record, it's a trophy that's gone now. It means a lot, because you've earned the right to be here so we're just disappointed. It hurts. It doesn't matter if it's a friendly or the Community Shield – it's a trophy at the end of the day."
The 34-year-old was also quick to try and find some positives in defeat, believing the result could act as a warning to his Chelsea teammates that the title race will be a tough one this season. With the first game of the season now less than a week away, Terry is in no doubt the experience in the Blues squad will help players refocus immediately as they turn their attention to defending the domestic crown.
"It could be a blessing in disguise or wake-up call – not that we need it, because in the squad we've got experience and character. It's the first trophy of the season, but it's gone now so we've got to move on. We've got the Premier League to concentrate on, so we go again," he added, according to the Evening Standard.
Terry partnered Gary Cahill at the heart of the Chelsea defence at Wembley and the duo will expect to get the nod against Swansea on Saturday 8 August when Gary Monk's side make the trip to Stamford Bridge.