Chelsea manager Jose Mourinho has denied claims from Steven Gerrard of a rift in the Blues camp between him and captain John Terry, saying that the two "have no problems at all". The former Liverpool and England international claimed on BT Sport that something was happening behind the scenes at Stamford Bridge.
"There's certainly a bit of friction behind the scenes because for me, you play John Terry week in, week out," Gerrard said. "Something's clearly happening behind the scenes that we're not clued up on. You can't have that many problems in an 11 so quickly."
But speaking in the post-match press conference after the Blues 4-0 drubbing of Israel's Maccabi Tel Aviv in their opening game of this season's Champions League, Mourinho insisted the claims made by Gerrard were false.
"Steven [Gerrard] is wrong. I like him very much and I have a good relationship with him. I admire him a lot. But he's wrong because we have no problems at all," he said.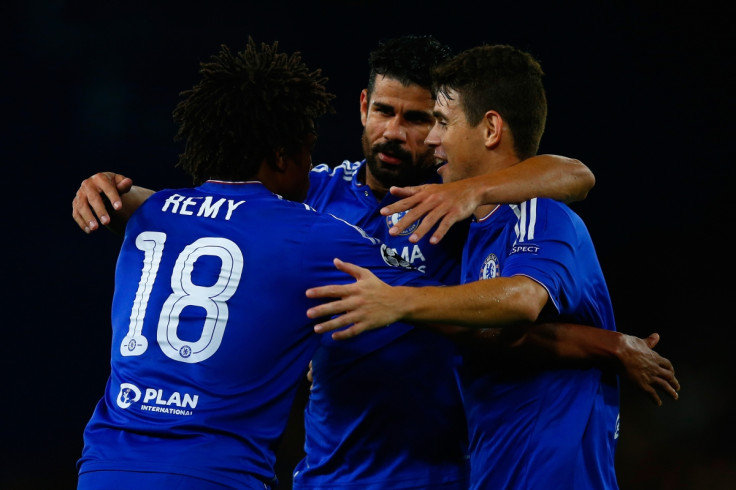 Goals from Willian, Oscar, Diego Costa and Cesc Fabregas in their 4-0 victory over Maccabi Tel Aviv saw the Blues win for the first time since 23 August. Mourinho has come under increasing pressure after back-to-back defeats to Crystal Palace and Everton saw the west Londoners make their worst top-flight start in 29 years.
In the other Champions League game featuring an English team, Arsenal lost 2-1 away to Croatia's Dinamo Zagreb. Chelsea and Arsenal face each other in the first major London derby of the season on 19 September.